Newsroom
See what sources have been saying.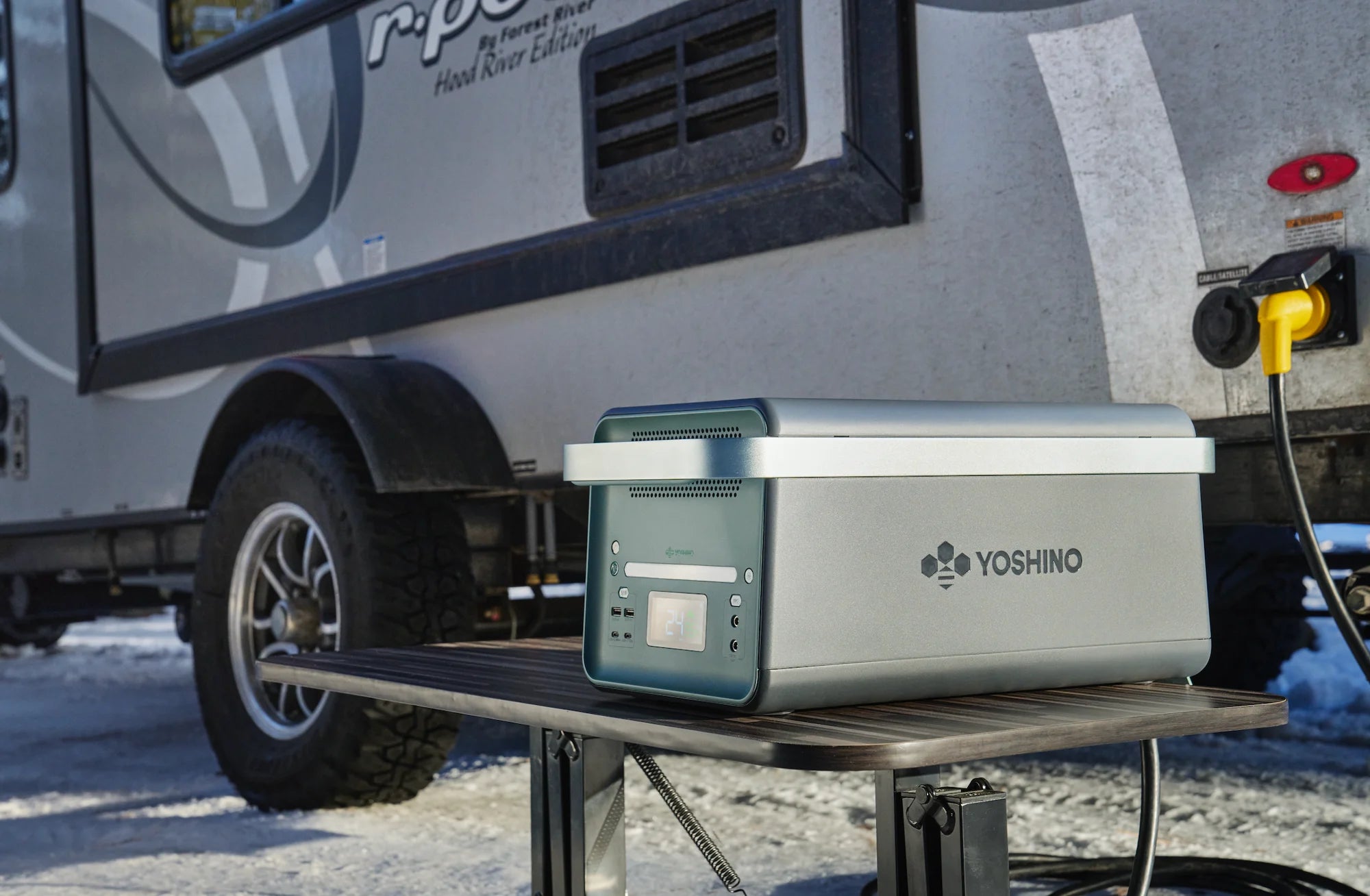 EXCLUSIVE: Yoshino Technology Introduces Solid State Portable Power Station
Written by RV News Staff November 2, 2022
The company's 4,000-watt power station with a 30-amp RV plug can power the electronics a Type B van owner would need, from a generator to a coffee pot and griddle. Yoshino portable power stations can be recharged using both AC and DC inputs, portable solar panels, and USB-C on supported models.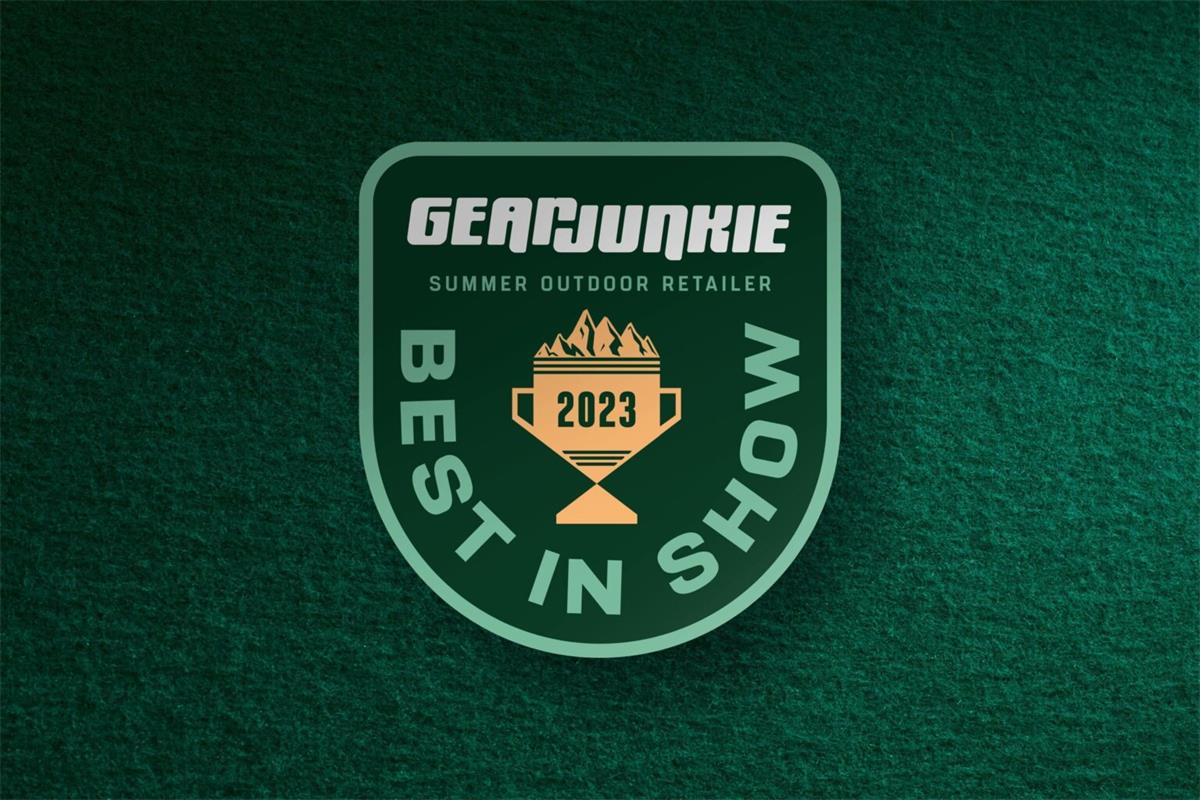 Best in Show: Award-Winning Gear From Outdoor Retailer Summer 2023
Written by Will Brendza June 22, 2023
Most rechargeable lithium-ion batteries use liquid electrolytes that are flammable and prone to combusting if they overheat or are damaged. They're heavy. They're bulky. And they never seem to last as long as you need them to. Yoshino aims to change all of that with its proprietary solid-state battery technology.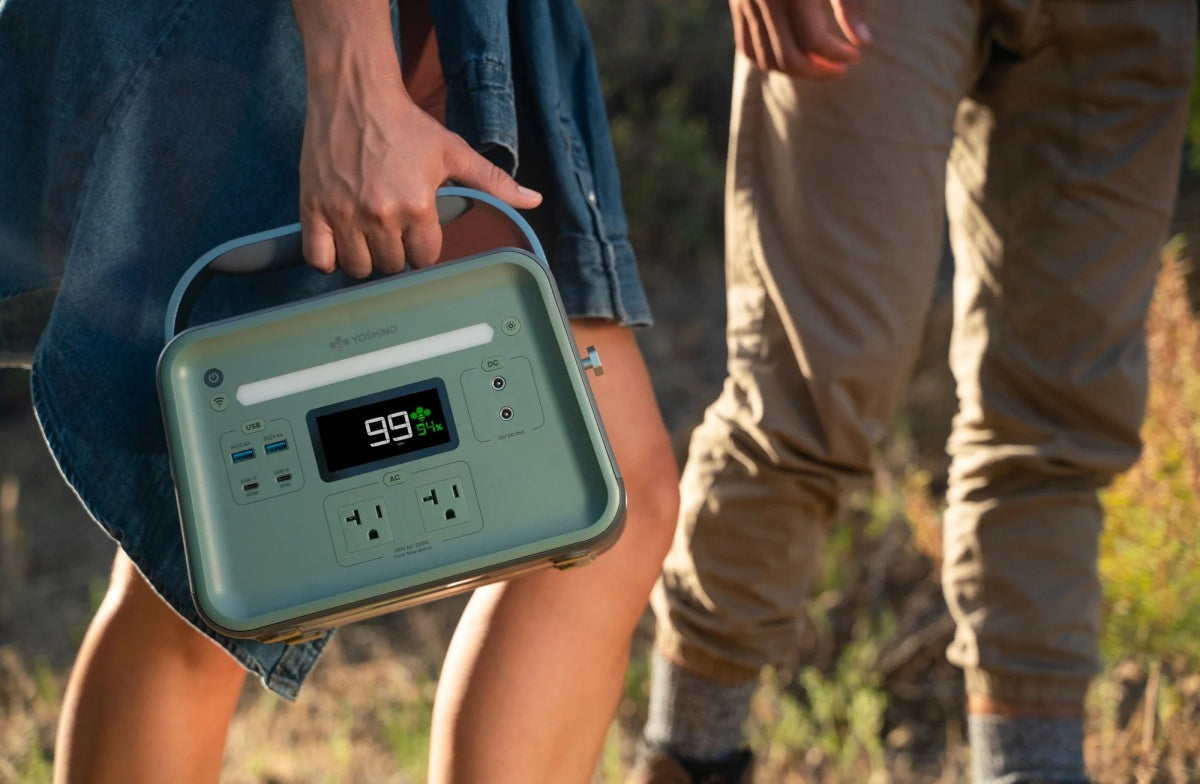 Introducing the Yoshino B330 SST: Your Compact and Reliable Solid-State Power Station
Posted: May 10, 2023
It looks like a portable speaker, but rather than blasting sound, the Yoshino B330 SST blasts power. To your portable speaker, if you like. Or your smartphone, tablet, laptop, fan, mini fridge, CPAP machine...CPAP machine? That's an interesting device to call out, Yoshino. But, yeah, if there's...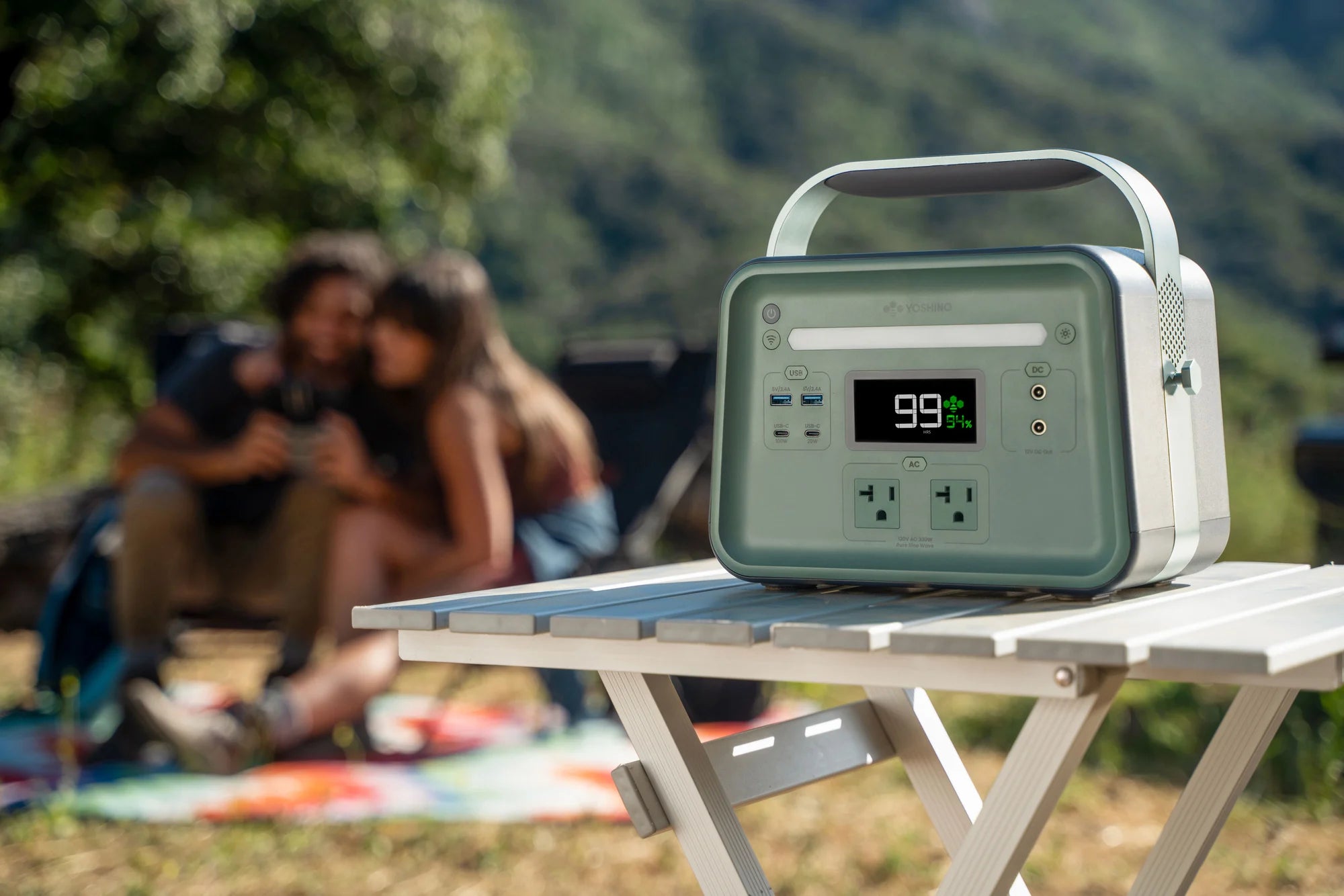 The Yoshino Power B330 SST Solid-State Power Station is a Compact
Written by Michael Hemsworth April 28, 2023
The Yoshino Power B330 SST Solid-State Power Station is a highly portable electricity access solution for campers and explorers alike to use as a way to stay connected from anywhere.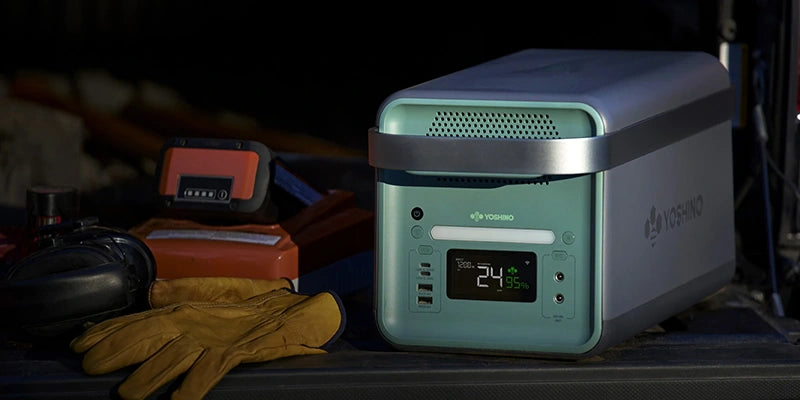 Yoshino Solid-State Portable Power Stations: Lightweight and Safer Solar Power Stations with SST Batteries
Solid-state batteries are nearly 10 times denser and largely safer than lithium-ion battery packs and they are almost looking to replace lithium batteries in portable power stations. Yoshino is a brand that has early dived into the space of the new solid-state power stations with its family of four SST impressive power stations in various power options.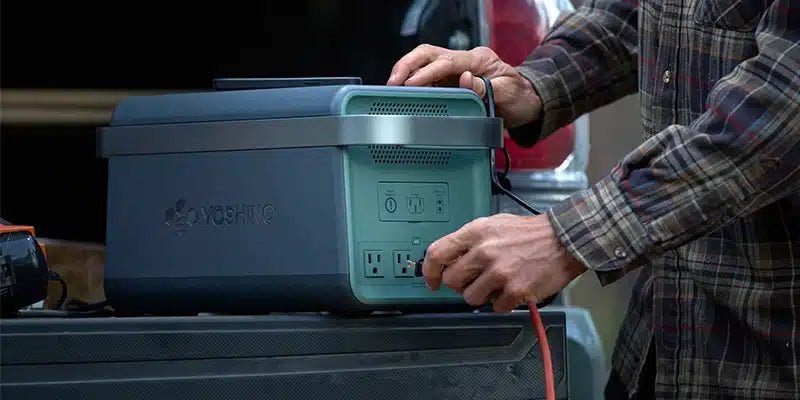 Yoshino B2000 SST Power Portable Power Station
Written by By Tailgater Staff
The world's first solid-state lithium battery in a portable power station. Weighing up to 50% less than the competition, the Yoshino B2000 SST portable power station provides a lighter, more compact, and safer alternative to traditional lithium batteries. With 2000 watts output and 1326Wh capacity, it provides truly portable power for appliances and devices for your outdoor activities, off-grid, and home backup use.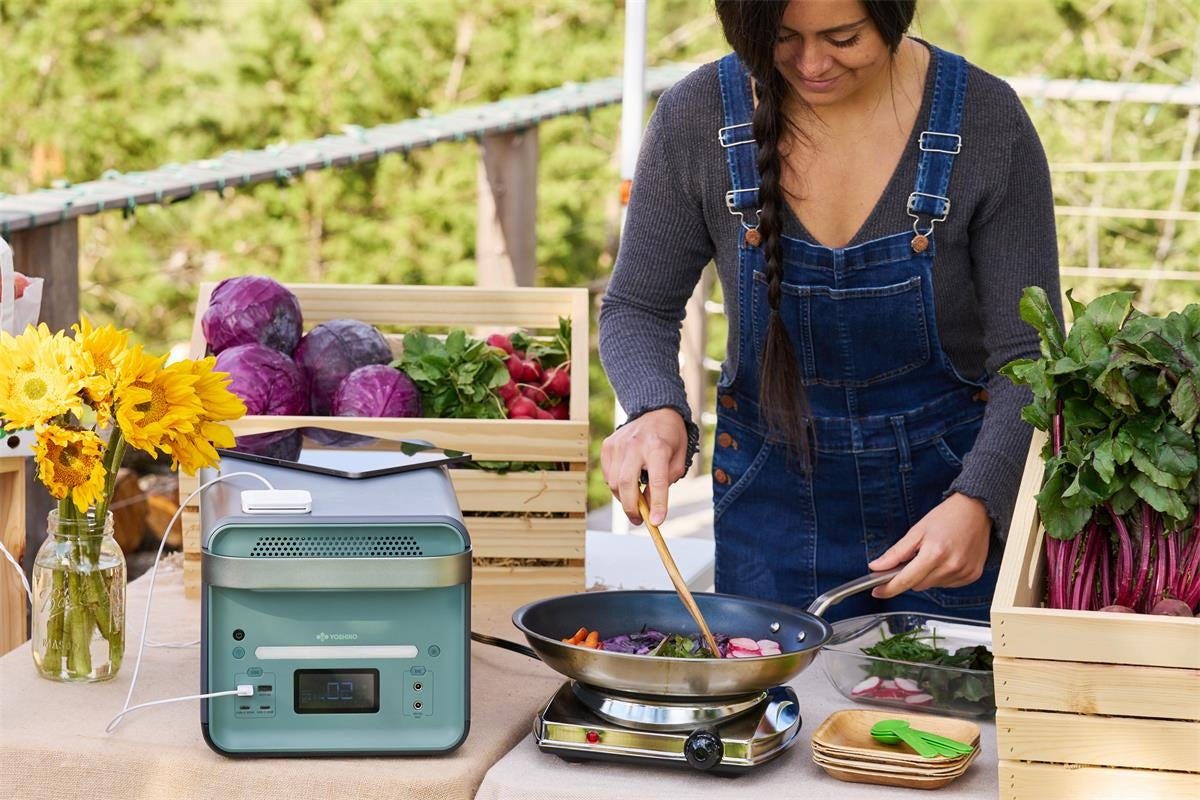 Yoshino Technology Takes Portable Power to the Next Level with SST Battery Stations
Written by JCG Staff Writer July 19, 2023
Yoshino's portable power stations cater to various lifestyles, from outdoor enthusiasts and van lifers to businesses in need of reliable outdoor power and homeowners seeking backup power during outages. Their solid-state technology brings a safer, more efficient option for power needs in different settings.
When it comes to safety, Yoshino's SST batteries outperform traditional lithium batteries due to their use of a state-of-the-art solid electrolyte instead of a flammable liquid one. This significantly reduces the risk of fire and makes them a safer choice...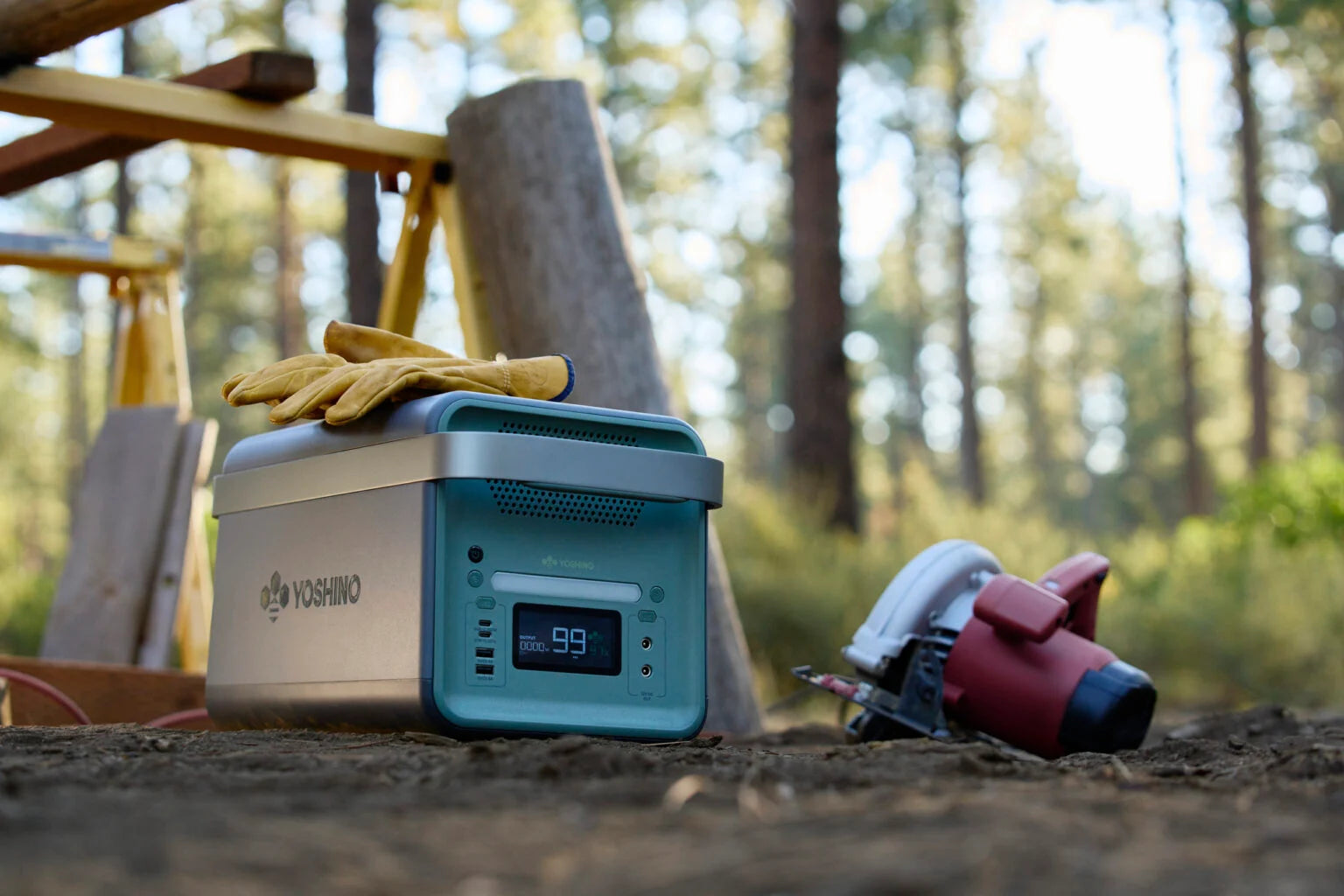 Yoshino is Breaking In The Power Station Industry!
Written by SCOTT BOYER August 18, 2023
The Yoshino B2000SST is the first solid-state power station in the world and it's simply so far ahead of the curve that it has no competitors!
If this were a game between rivals it would be a blowout! Heck, it'd be a shutout! There isn't one category any, so-called, competitor would win in a match-up against Yoshino. I can't stress enough how good the Yoshino B2000 SST is…

Revolutionize Your Prius Camping Experience with Yoshino's Groundbreaking Solid-State Power Stations 
Written by Peter Neilson July 21, 2023

Every Toyota Prius owner knows that adventure isn't just found; it's created. You've chosen a car that embodies sustainability, efficiency, and versatility, allowing you to turn a weekend trip into a memorable journey. 
Imagine amplifying that experience with Yoshino Technology's newly launched solid-state portable power stations. Picture yourself out in the wilderness, entirely self-sufficient, with the comfort of home at your fingertips. 
FEATURED
Yoshino Technology Announced First Solid-State Battery In Portable Power Station at CES 2023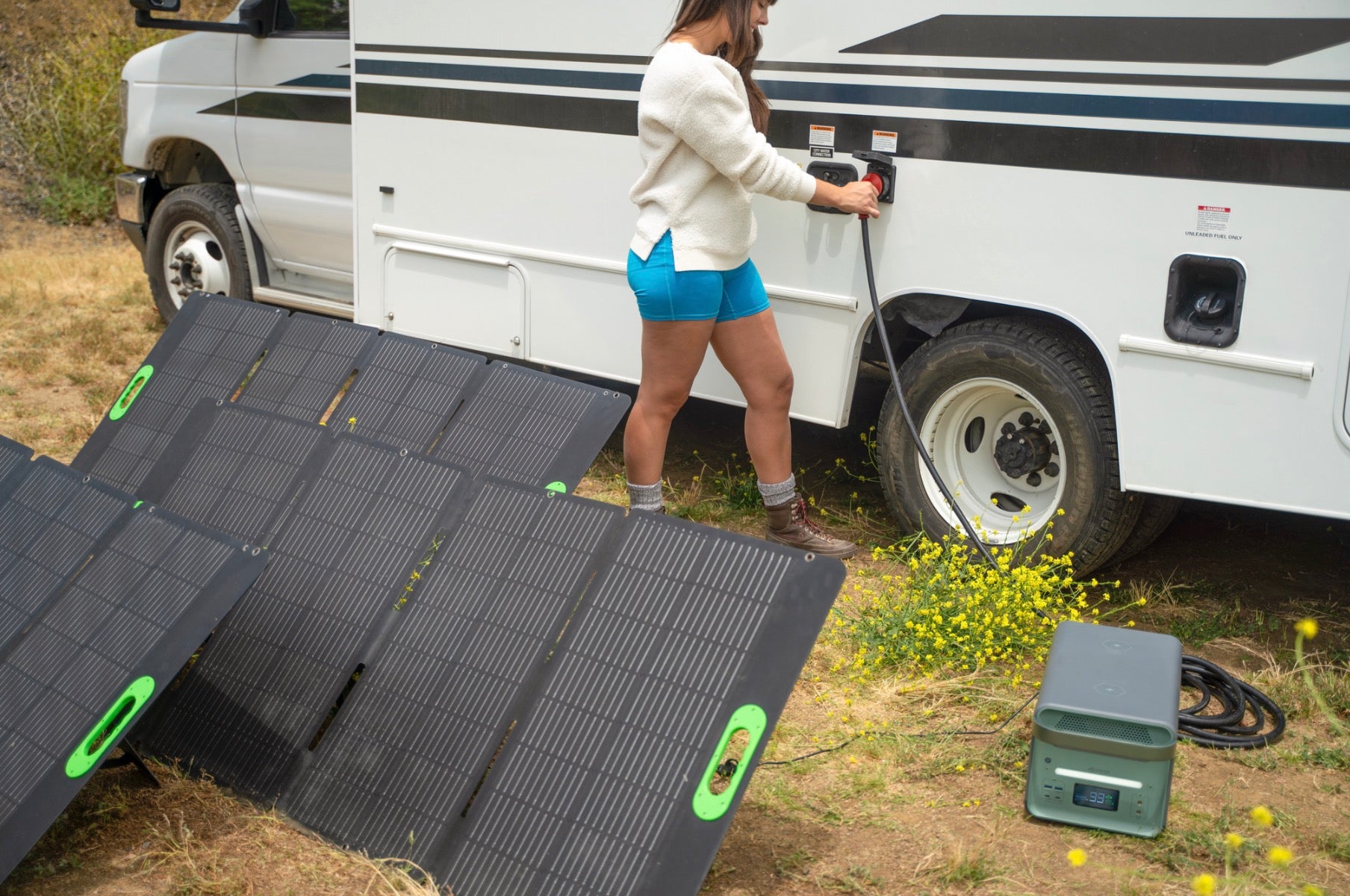 Written by JenThorpe January 4, 2023
Yoshino Technology announced two new features on the market's first solid-state technology (SST) solar generator adaptable power stations. All models (B330, B660, B2000 and B4000) will be ETL Certified, which signifies proof of product compliance to North American safety standards.
The B2000 and B4000 models will also feature Uninterruptible Power Supply (UPS), which provides emergency power when the input power source or main power fails. Additionally, the B4000 will come equipped with Smart Link Tech for infinite capacity expansion and a 30-amp RV outlet for recreational use...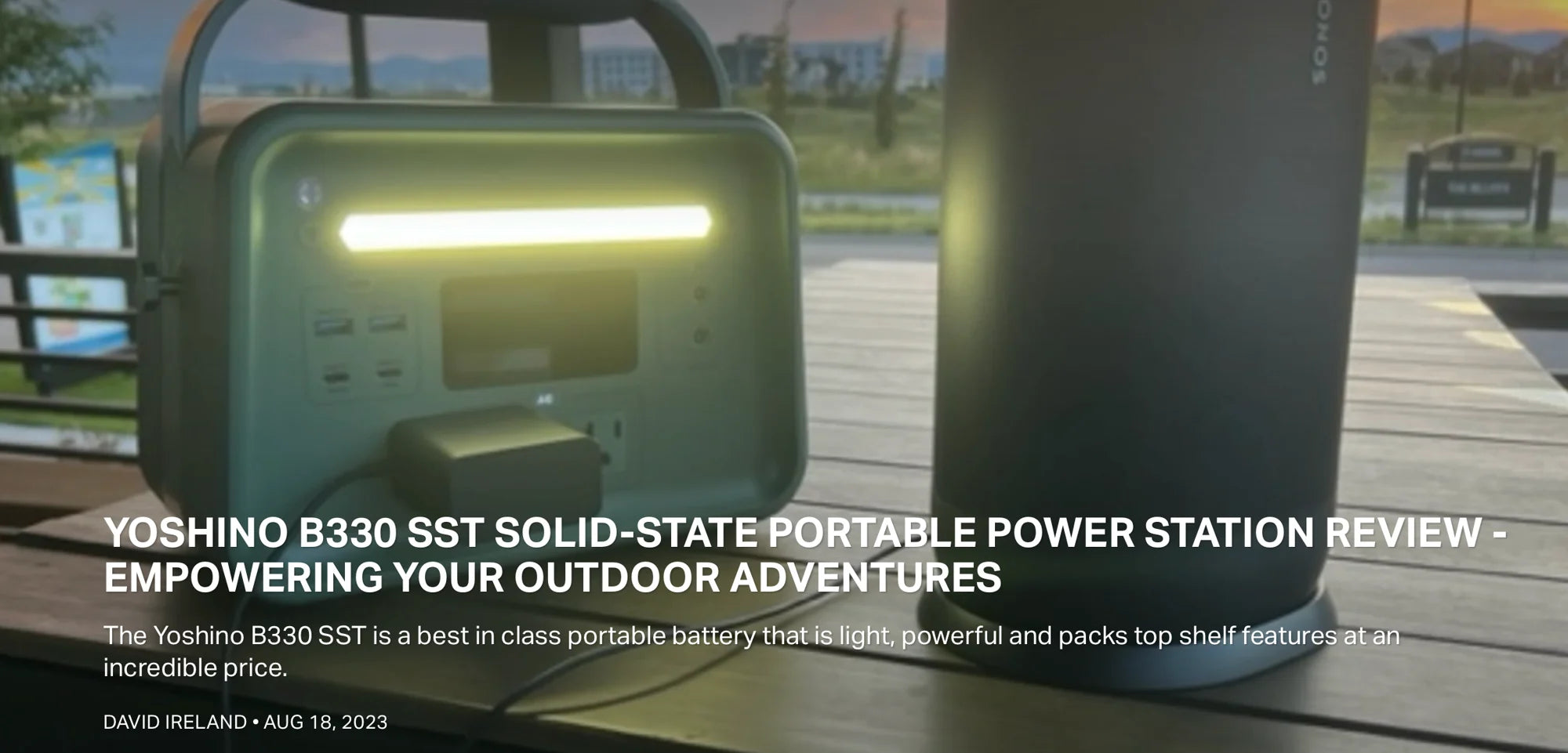 Yoshino B330 SST Solid-State Portable Power Station Review - Empowering Your Outdoor Adventures
Written by DAVID IRELAND August 18, 2023
The Yoshino B330 SST is a best in class portable battery that is light, powerful and packs top shelf features at an incredible price.If you seek a reliable and feature-rich portable power station to power your outdoor escapades or handle emergencies, the Yoshino B330 SST is a commendable investment that won't disappoint.
CONTACT
Yoshino Technology, Inc
18529 East Gale Ave, City of Industry, CA 91748
1 (858) 281-0443

customersupport@YoshinoPower.com