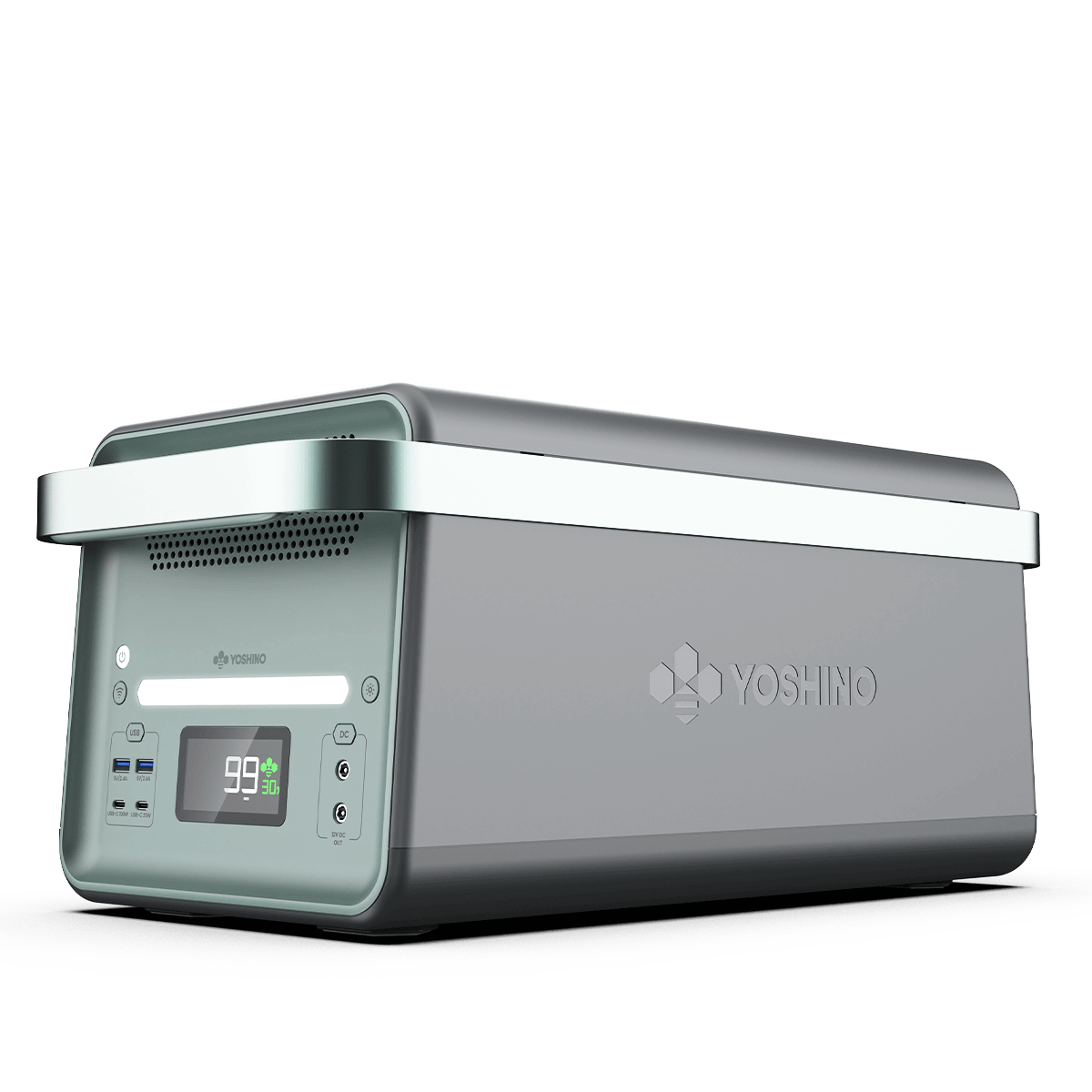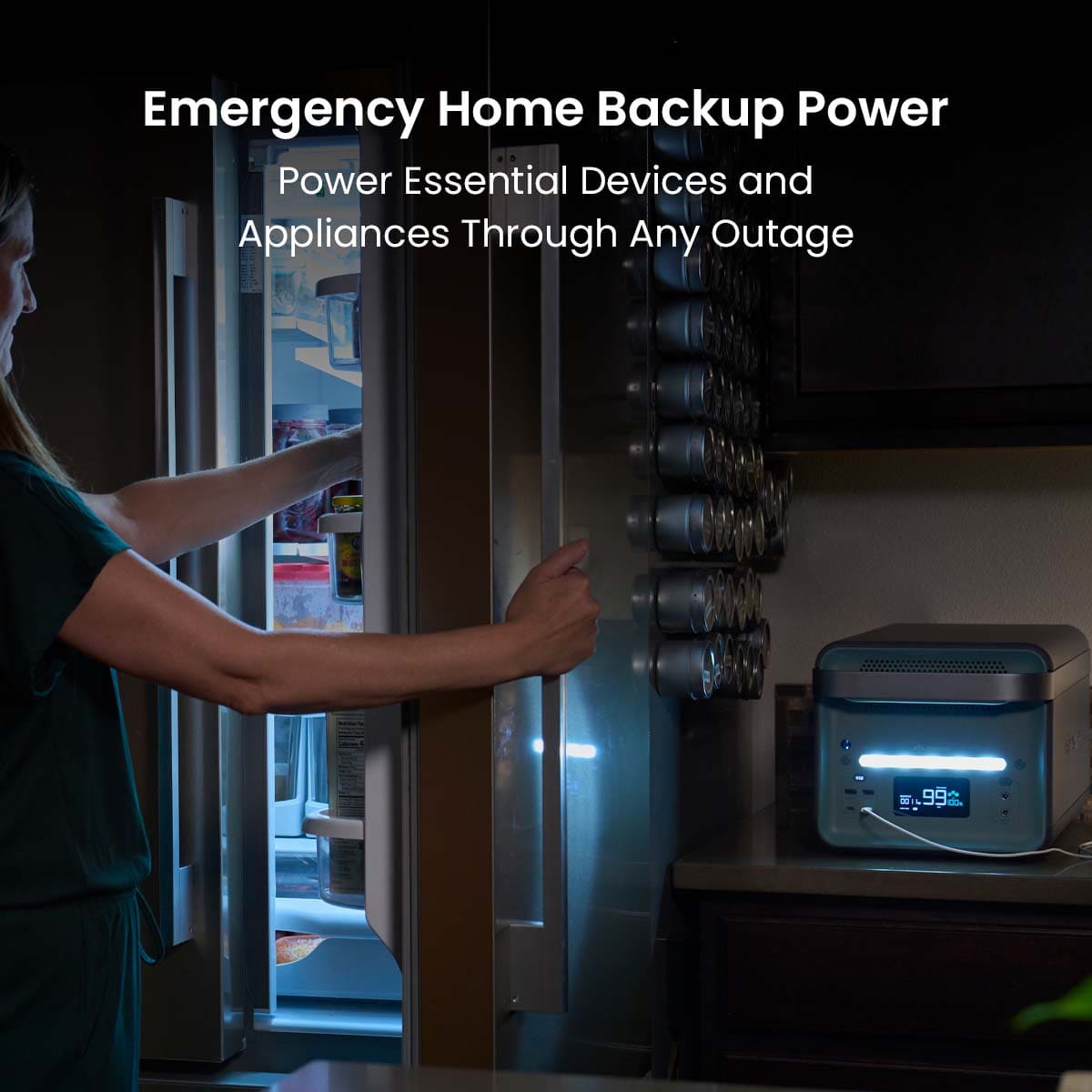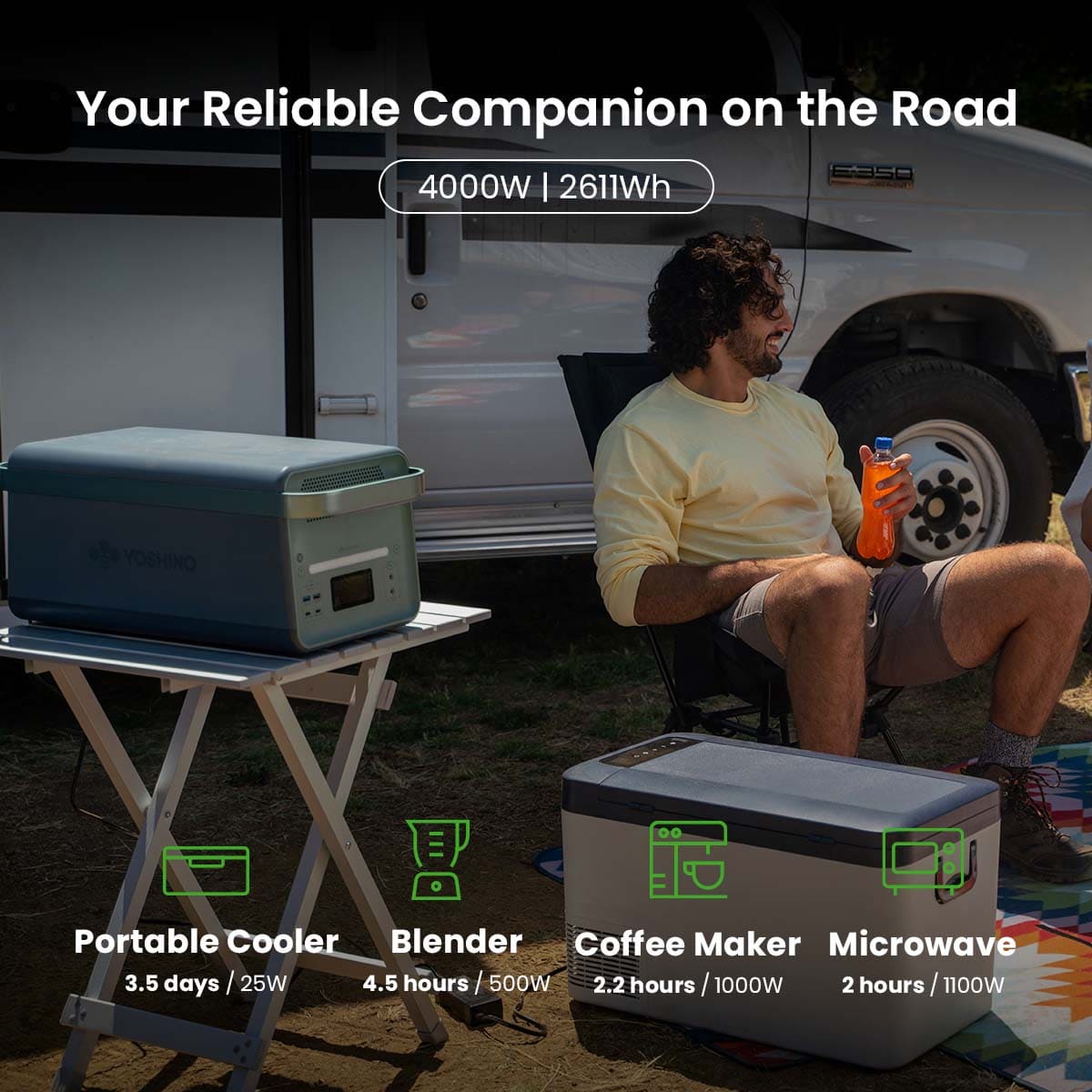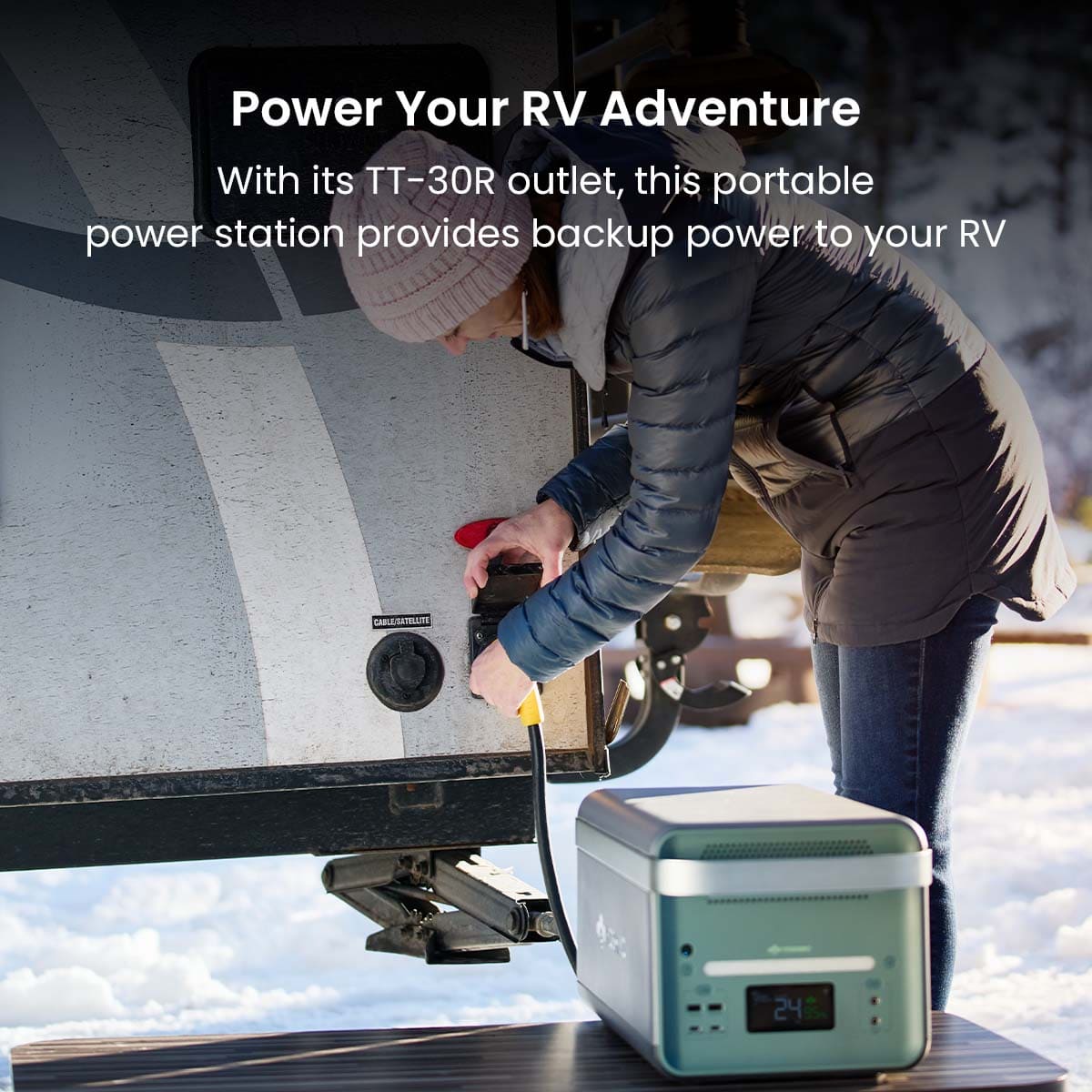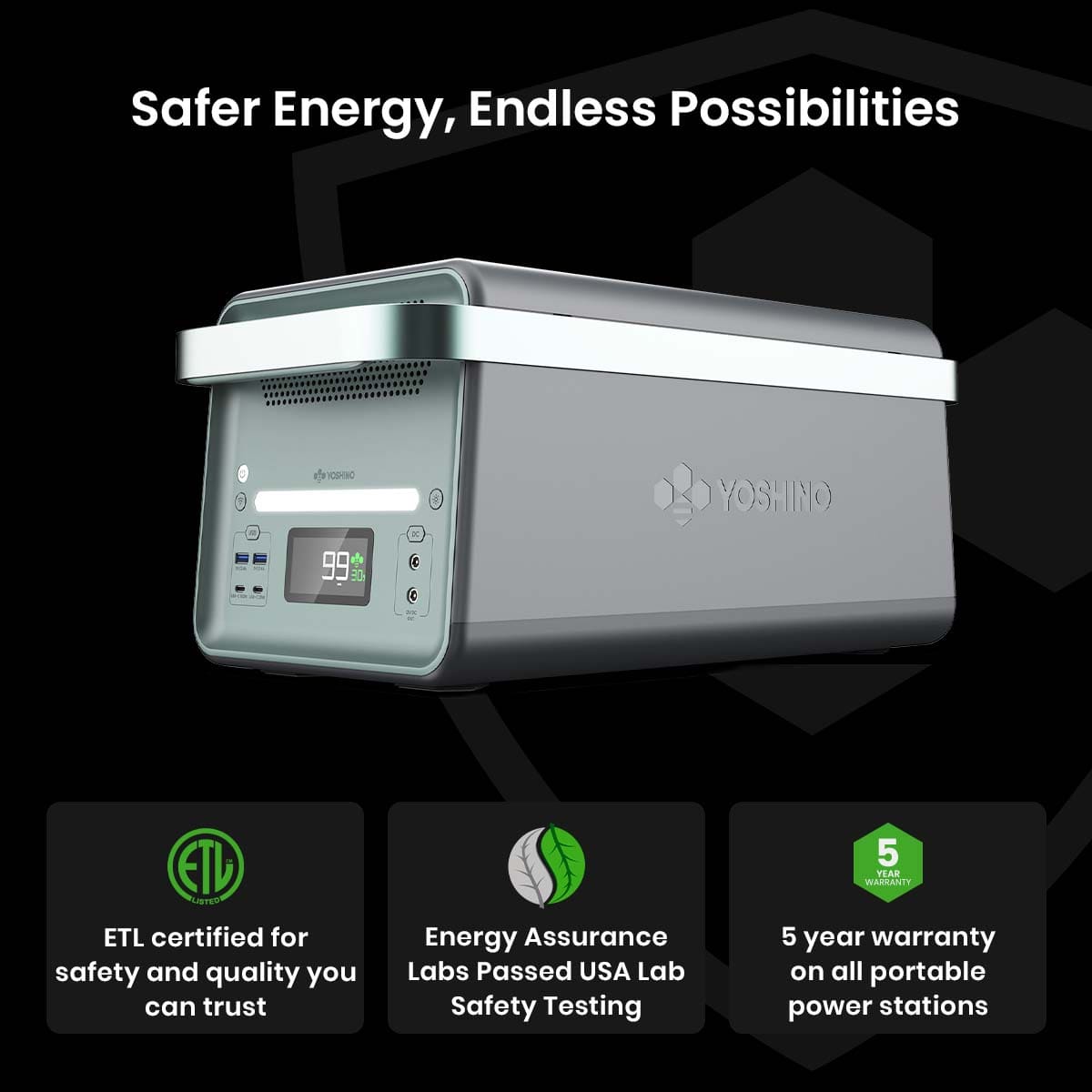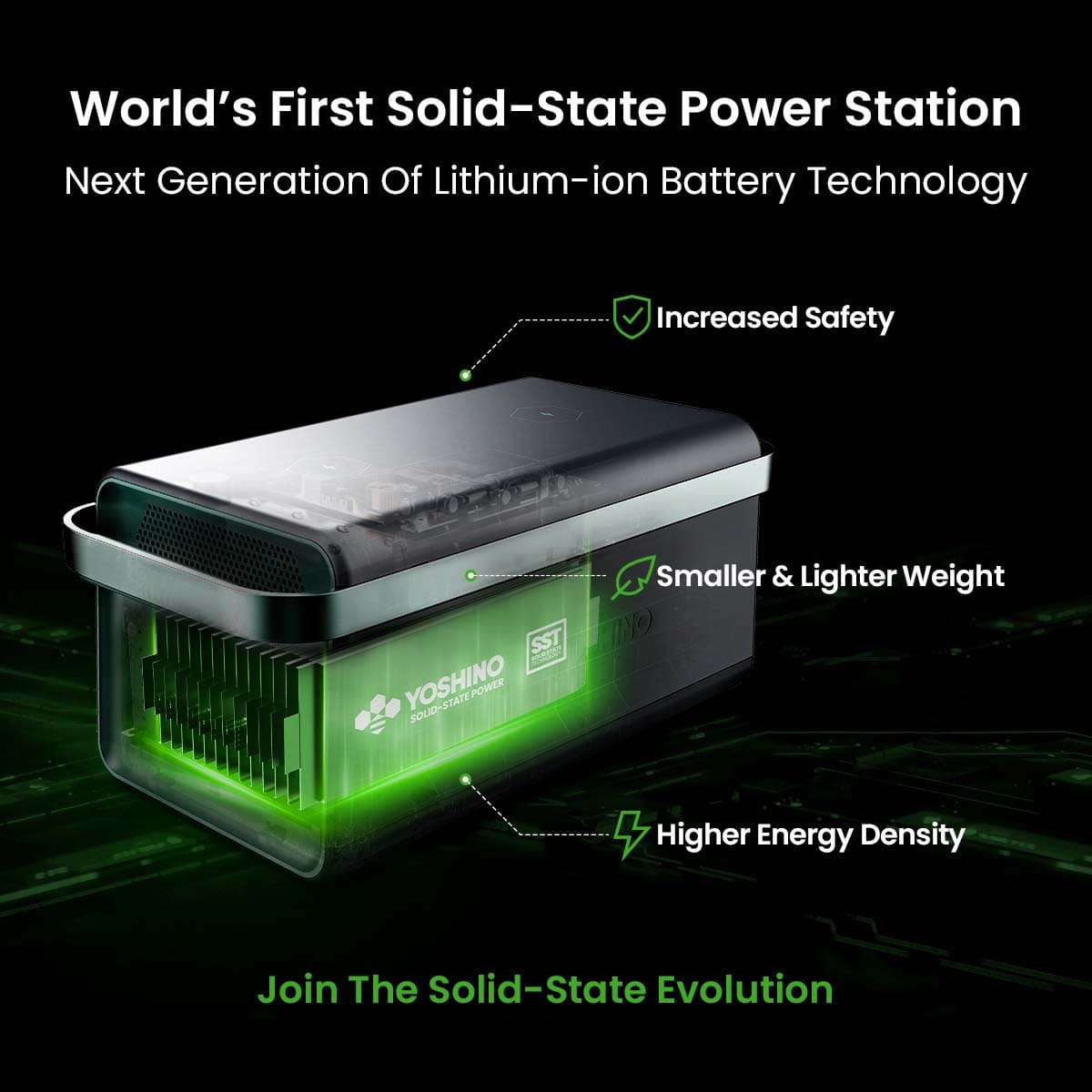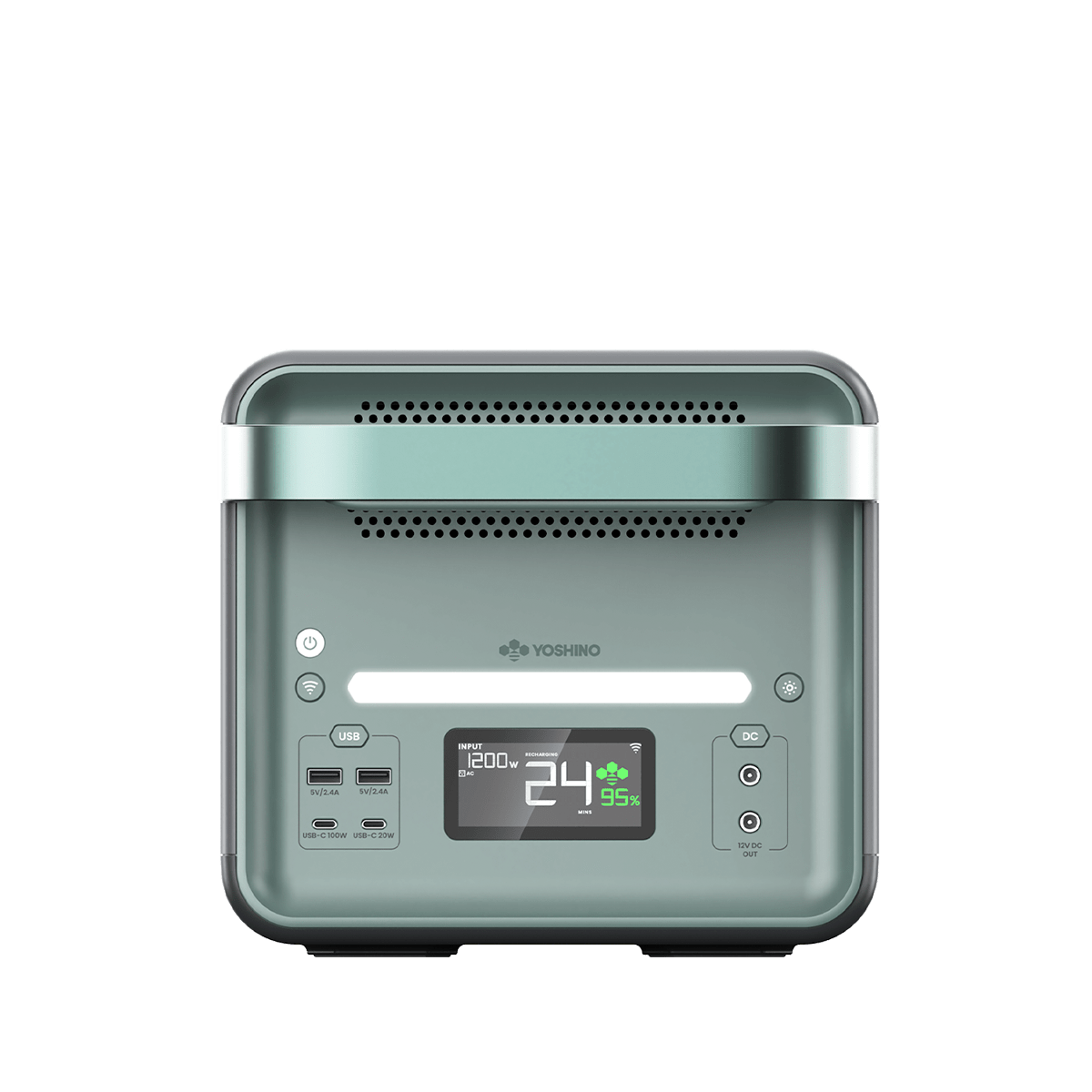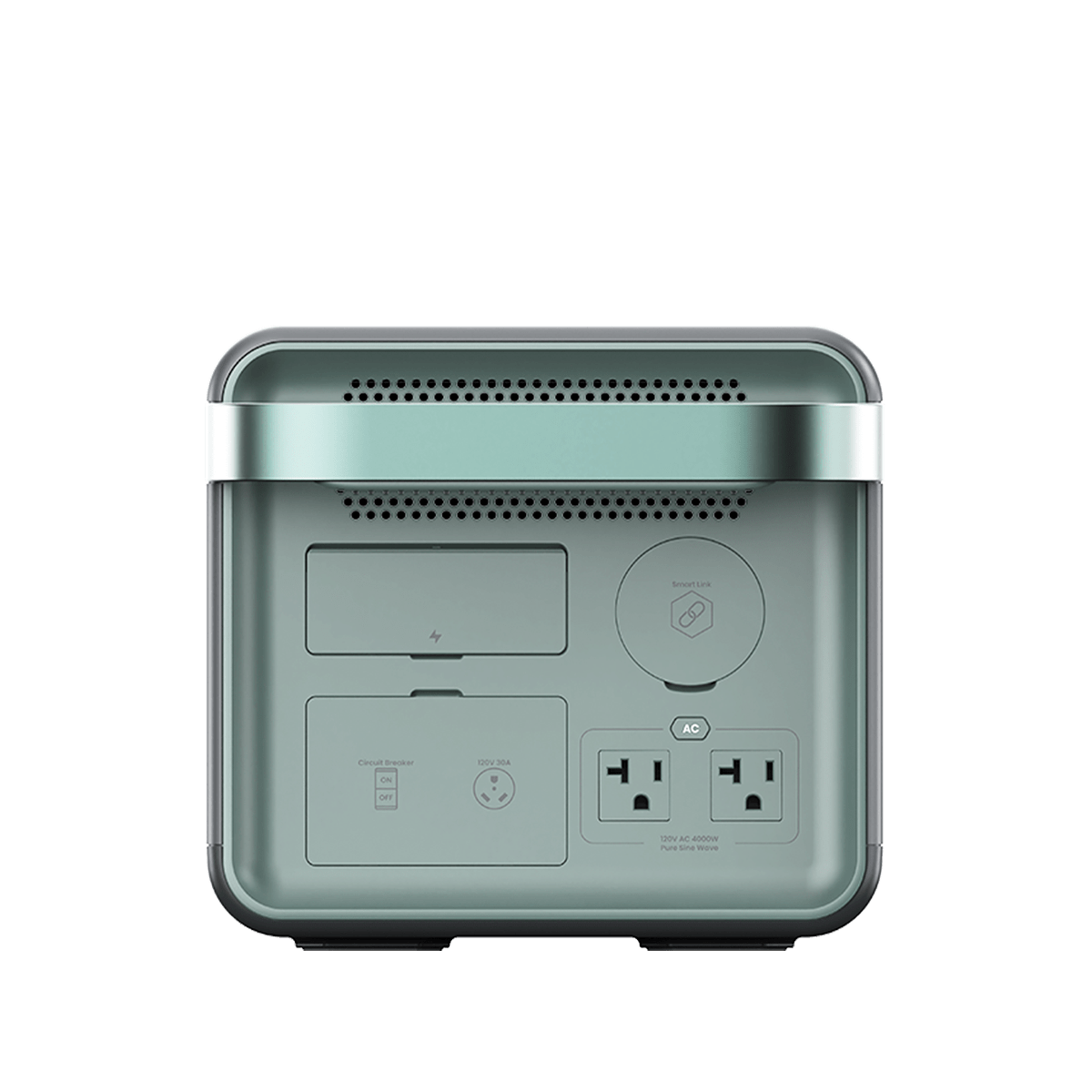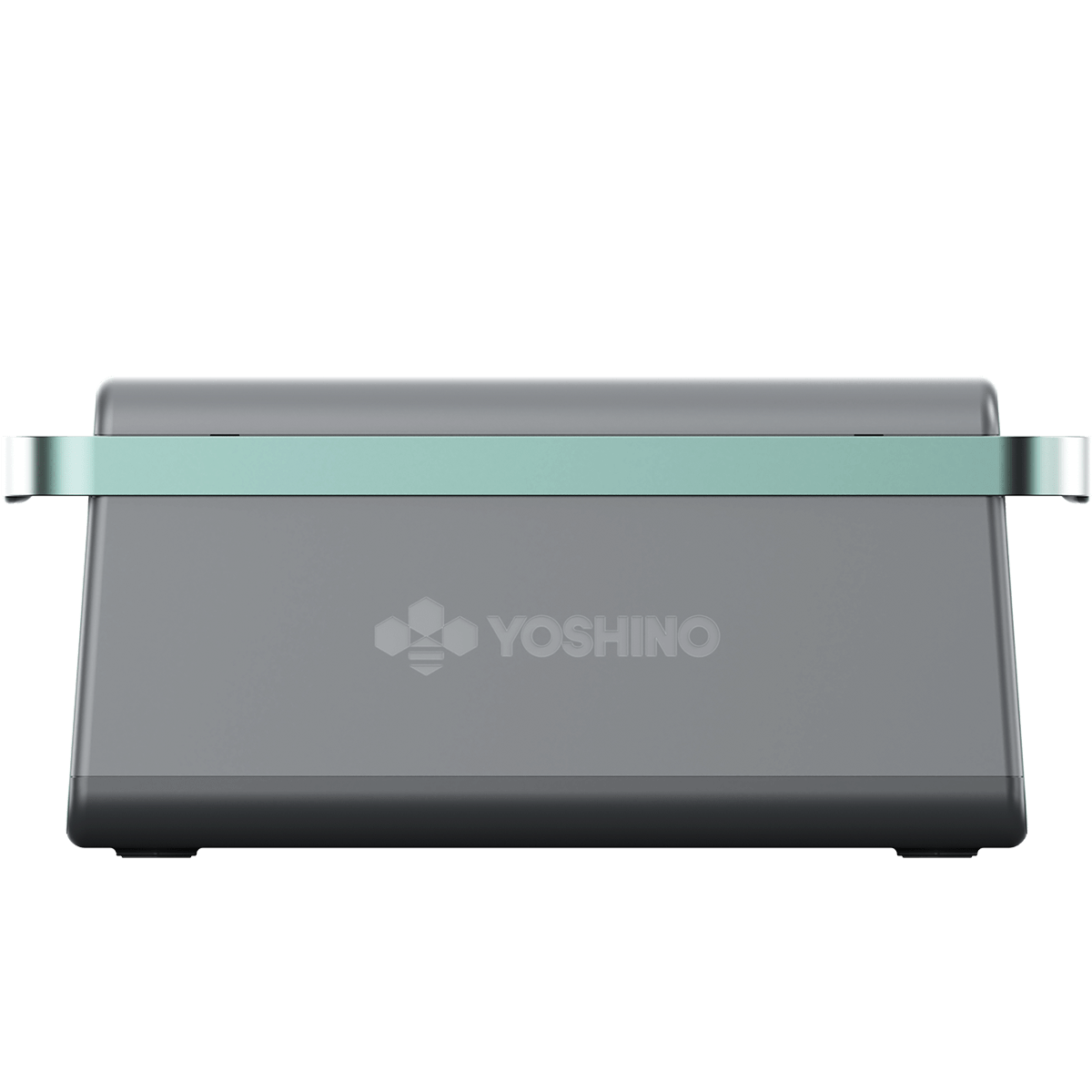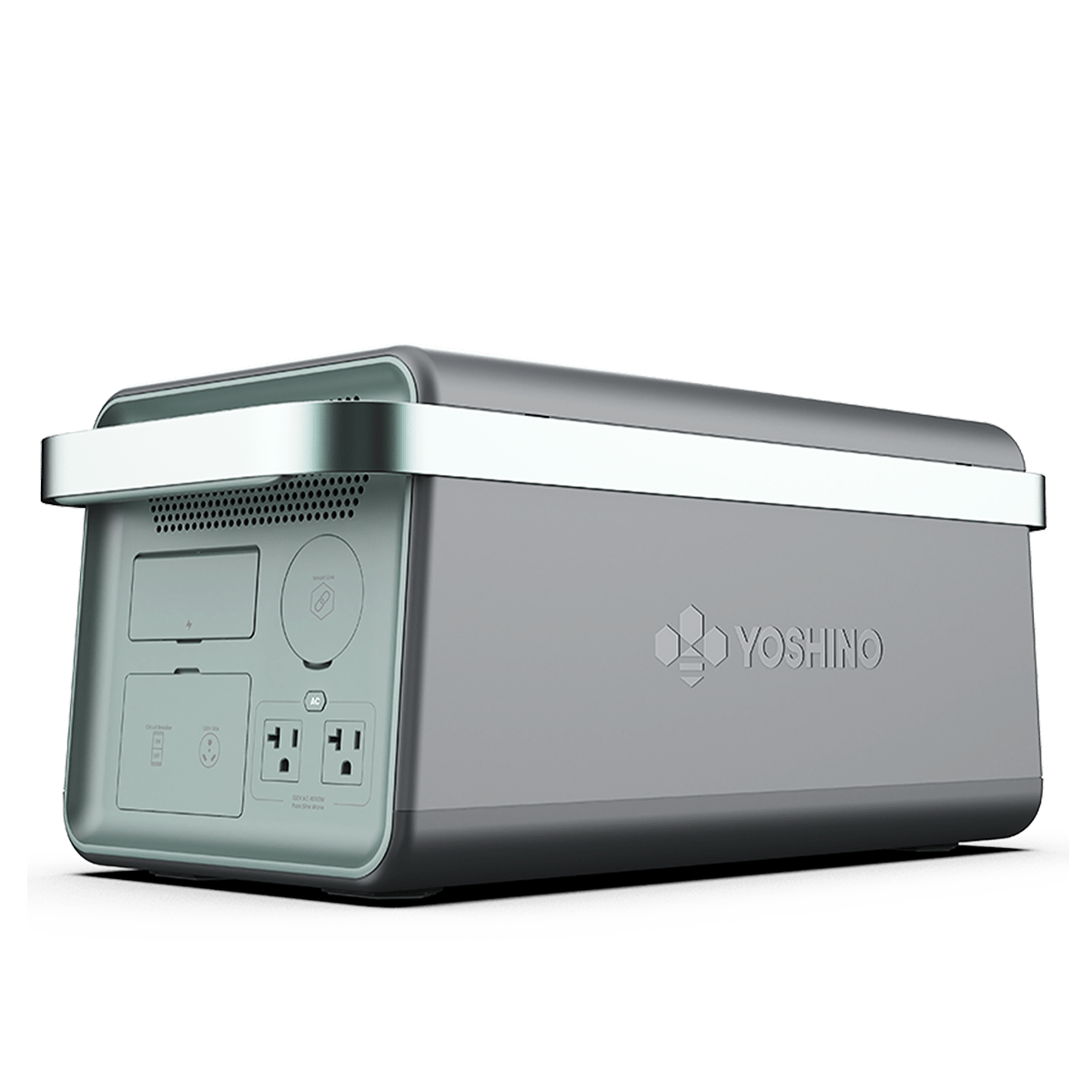 Solid-State Portable Power Station
The New B4000 SST - 4000W | 2611Wh
---
Setting the bar for professional power stations. The B4000 doesn't just deliver extremely high output, it does so with a class-leading power-to-weight ratio. Thanks to solid-state technology, it provides more power per pound than any other power station—and it's safer, too. With 4,000 watts on tap, it's perfect for home backup and even includes a 30-amp RV outlet for recreational use. And despite its capacity, it can charge from 0-80% in just over an hour.

Solid-State Lithium Battery
Truly Portable Power - 53.6 lbs. at 2611Wh at 4000W Output
Fast Charging Capability– 80% in only 70 minutes (AC)
Long Battery Life - 2500+ cycles to 80% capacity
Dependable, Industry Leading 5 Year Warranty
Seamless UPS Capability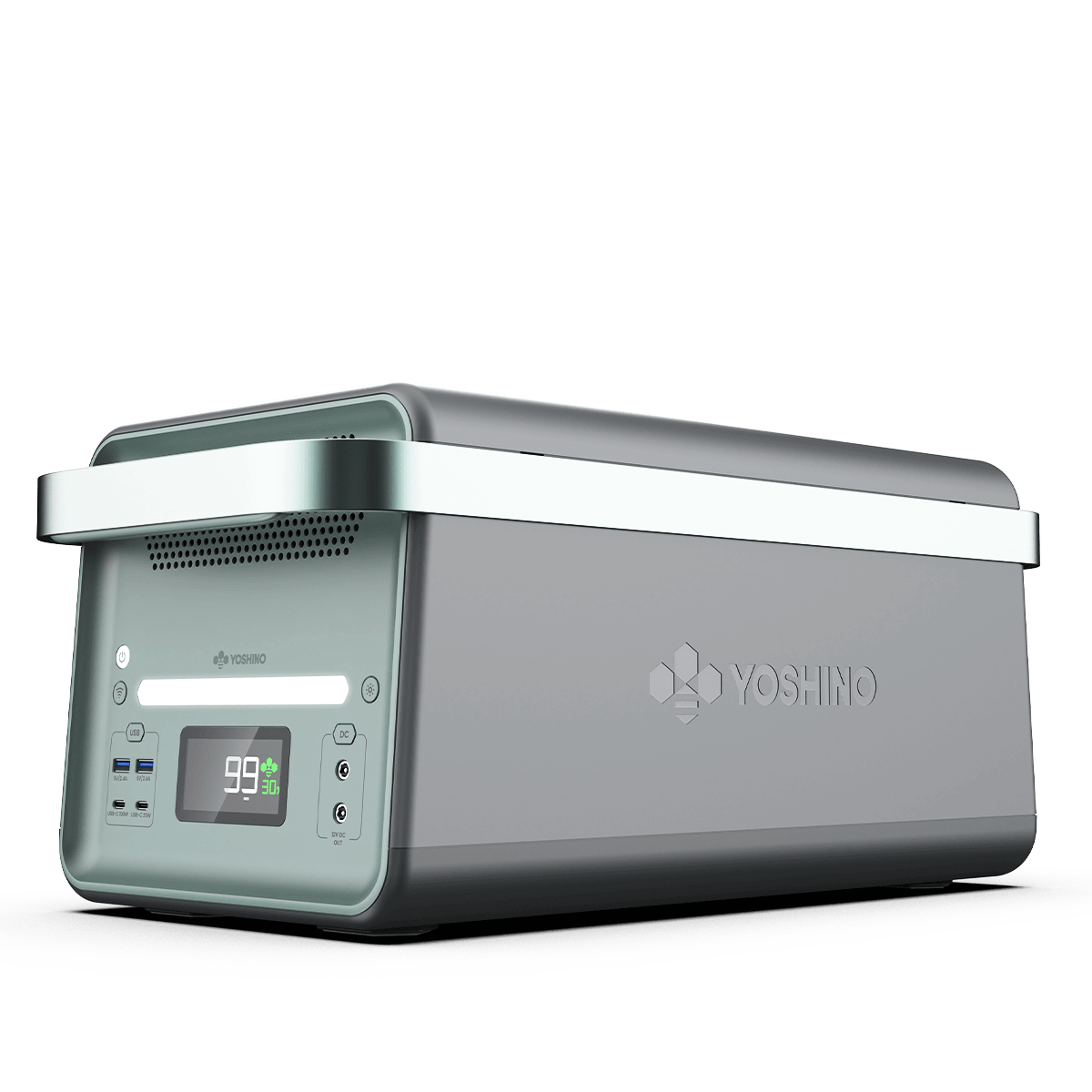 Power Beyond Your Adventure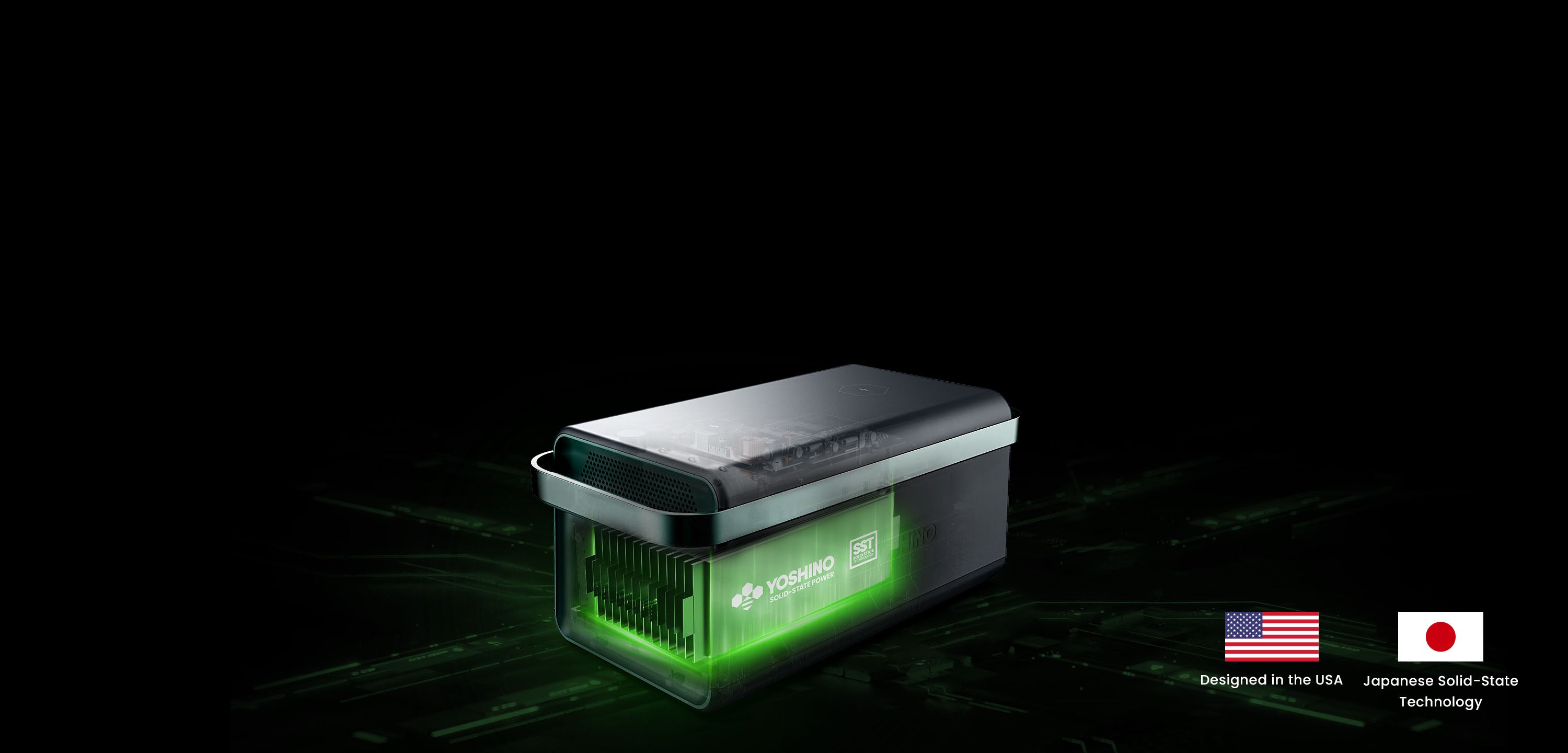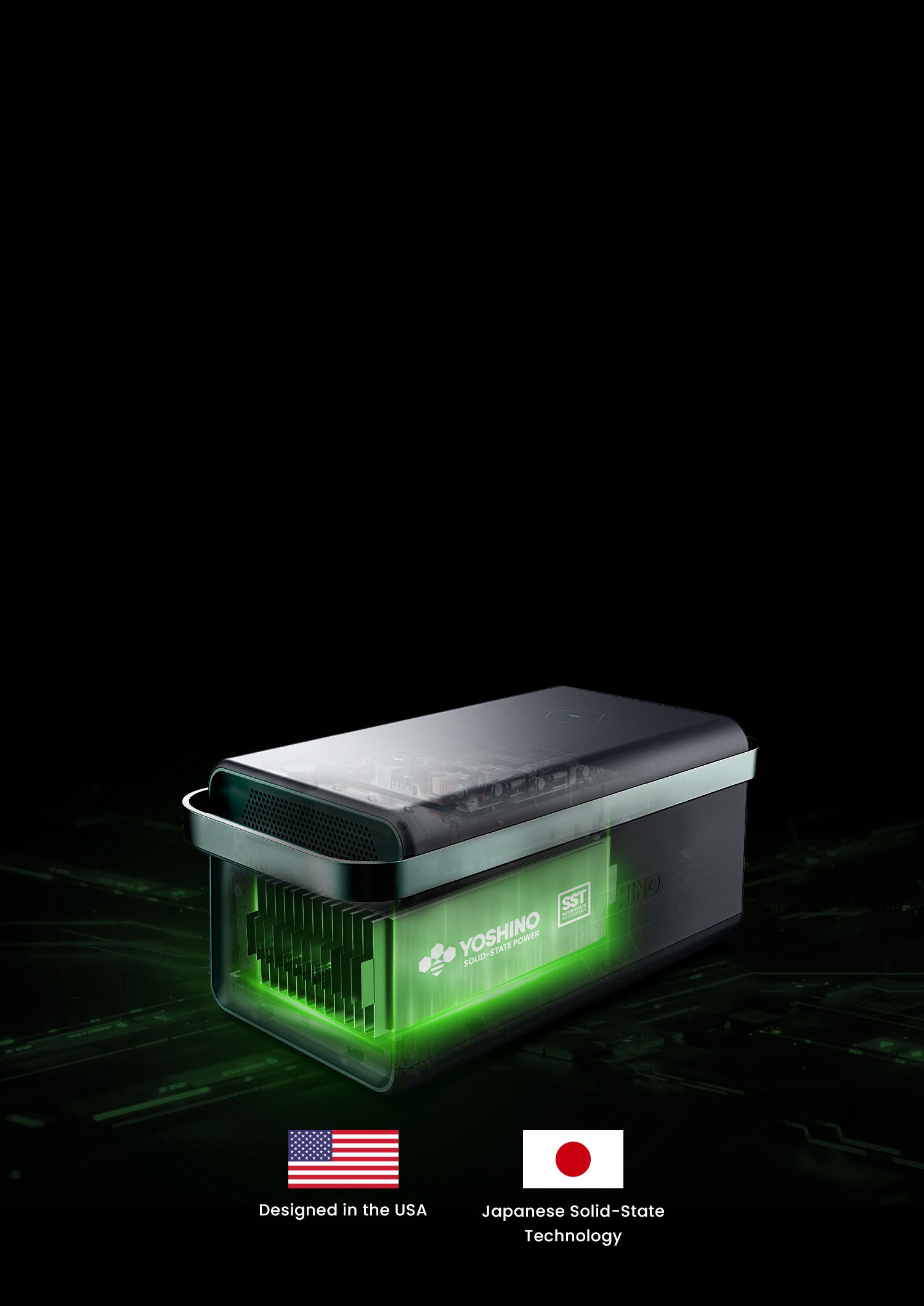 Experience the Power of New Solid-State Technology
The next generation of power is here with the B4000's advanced solid-state lithium battery, offering enhanced safety, stability, and performance for all your charging needs.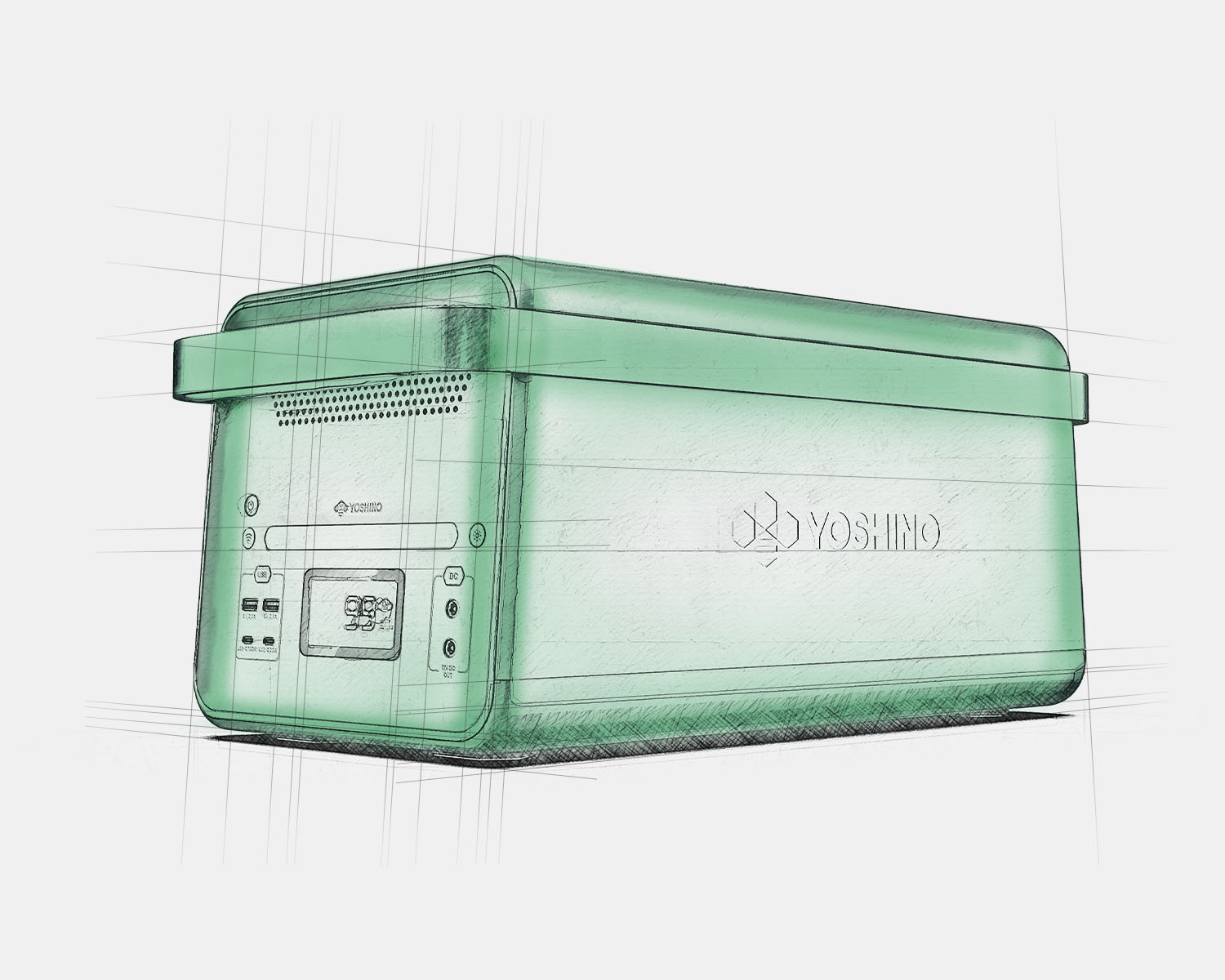 Style Meets Functionality
Introducing our sleek solid-state portable power station, designed for easy portability. With its ergonomic, lightweight build and aluminum soft-grip handles, it's perfect for reliable power wherever your adventure takes you.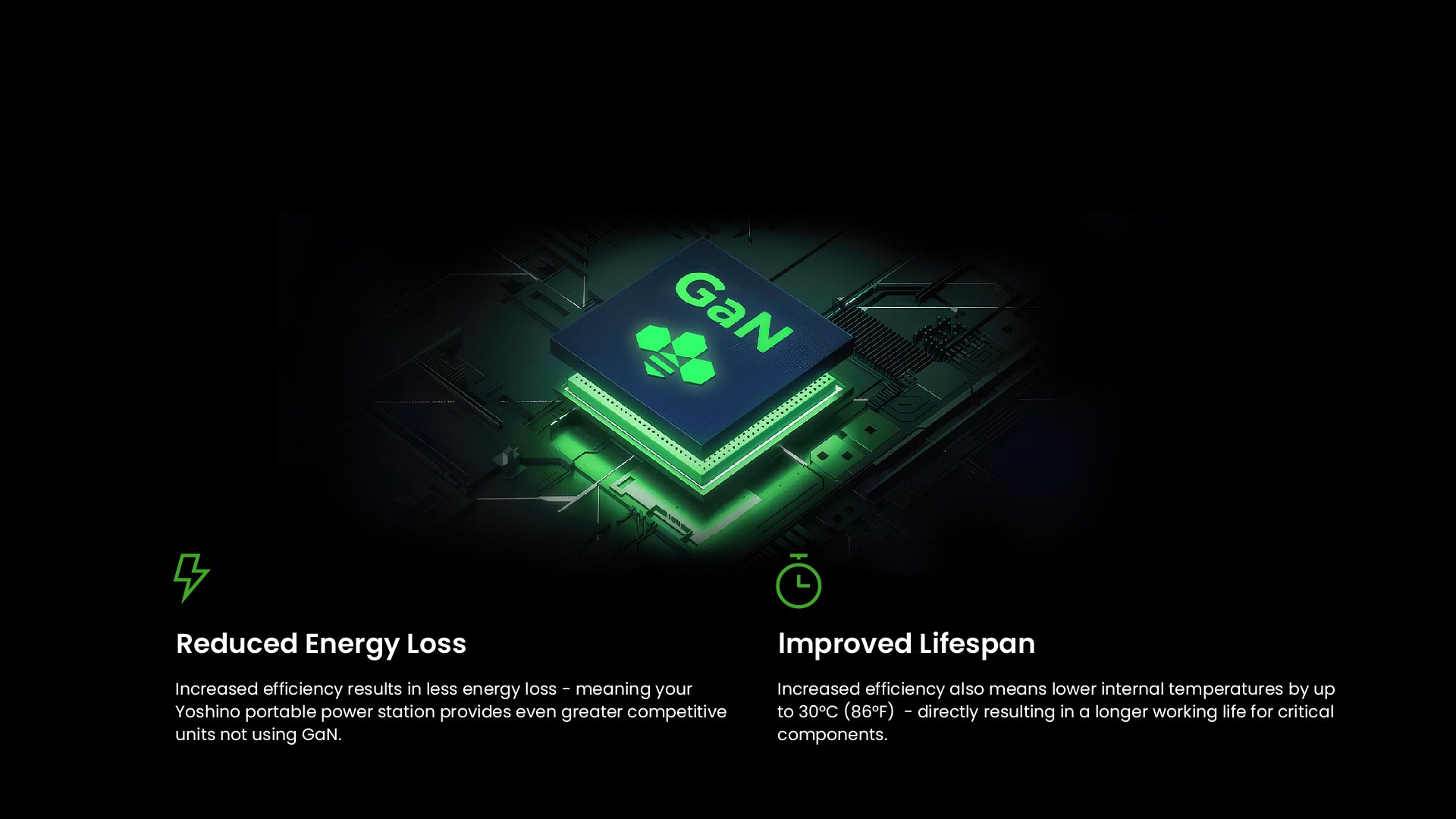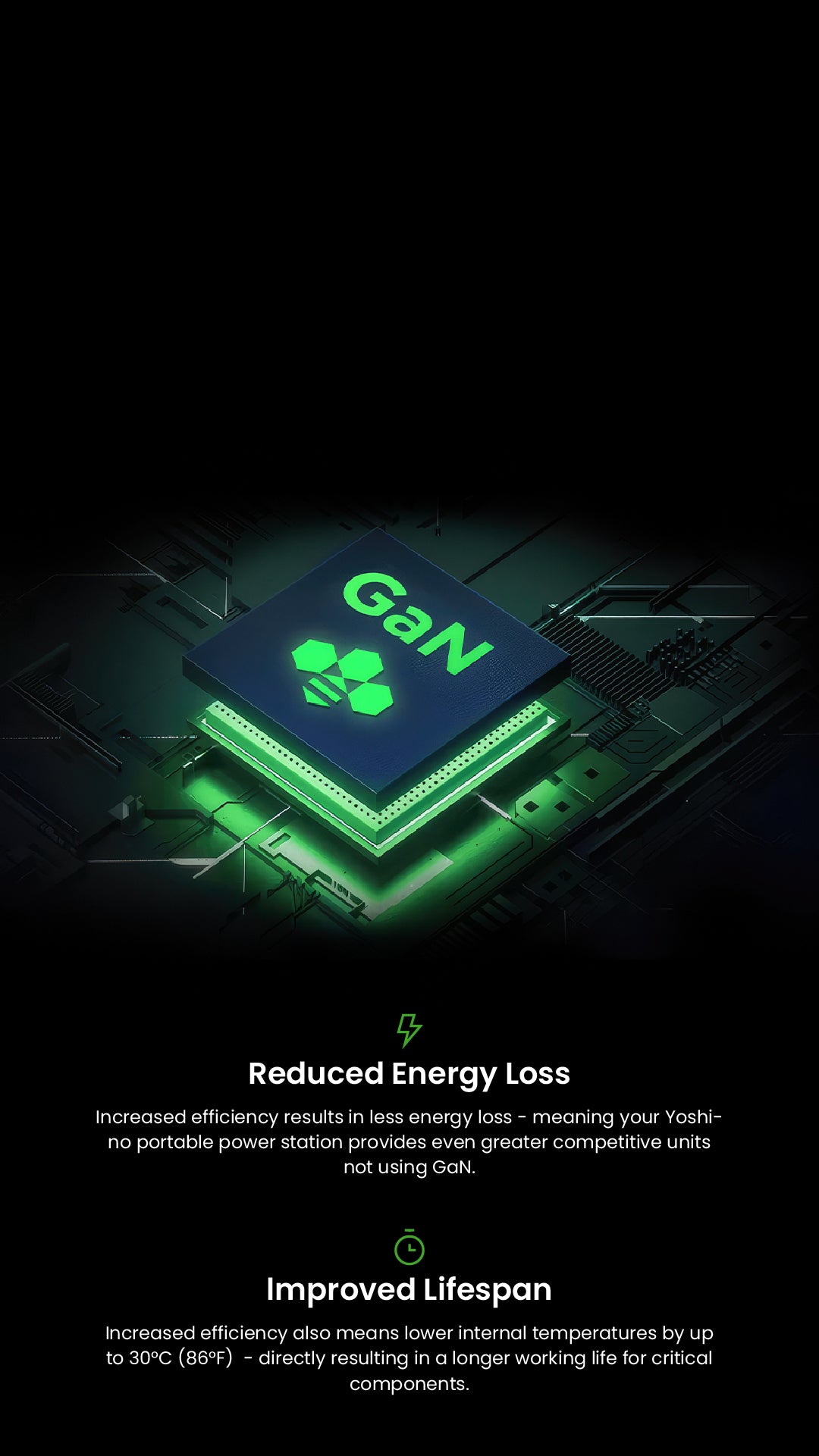 GaN-Greater Efficiency, lmproved Lifespan
Advanced GaN (Gallium Nitride) based transistors operate with greater efficiency than their traditional silicon counterparts.
Quality You Can Trust
The B4000 is built to last, with a 5 year warranty and ETL certification that ensure its quality, reliability, and compliance with industry standards.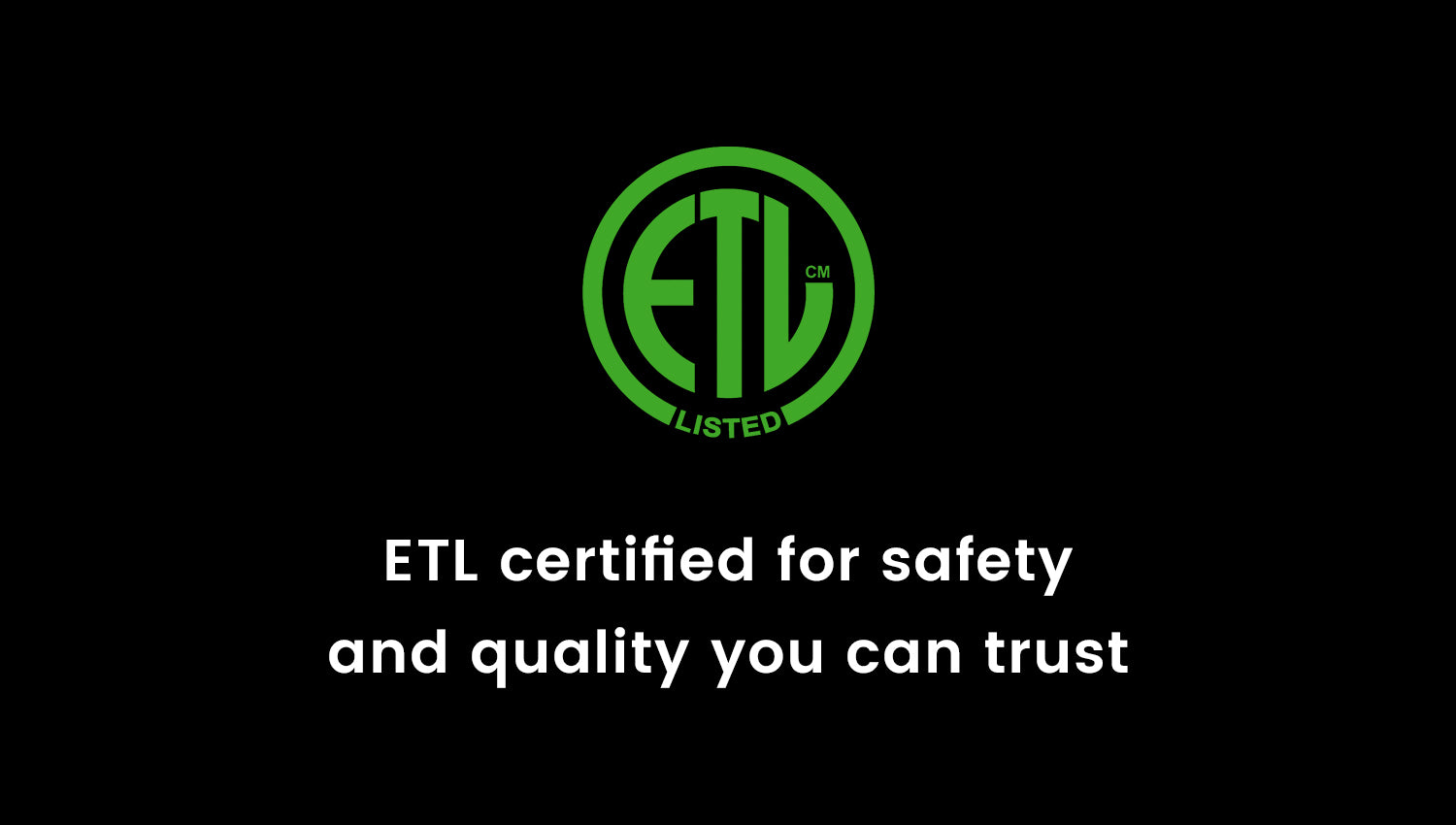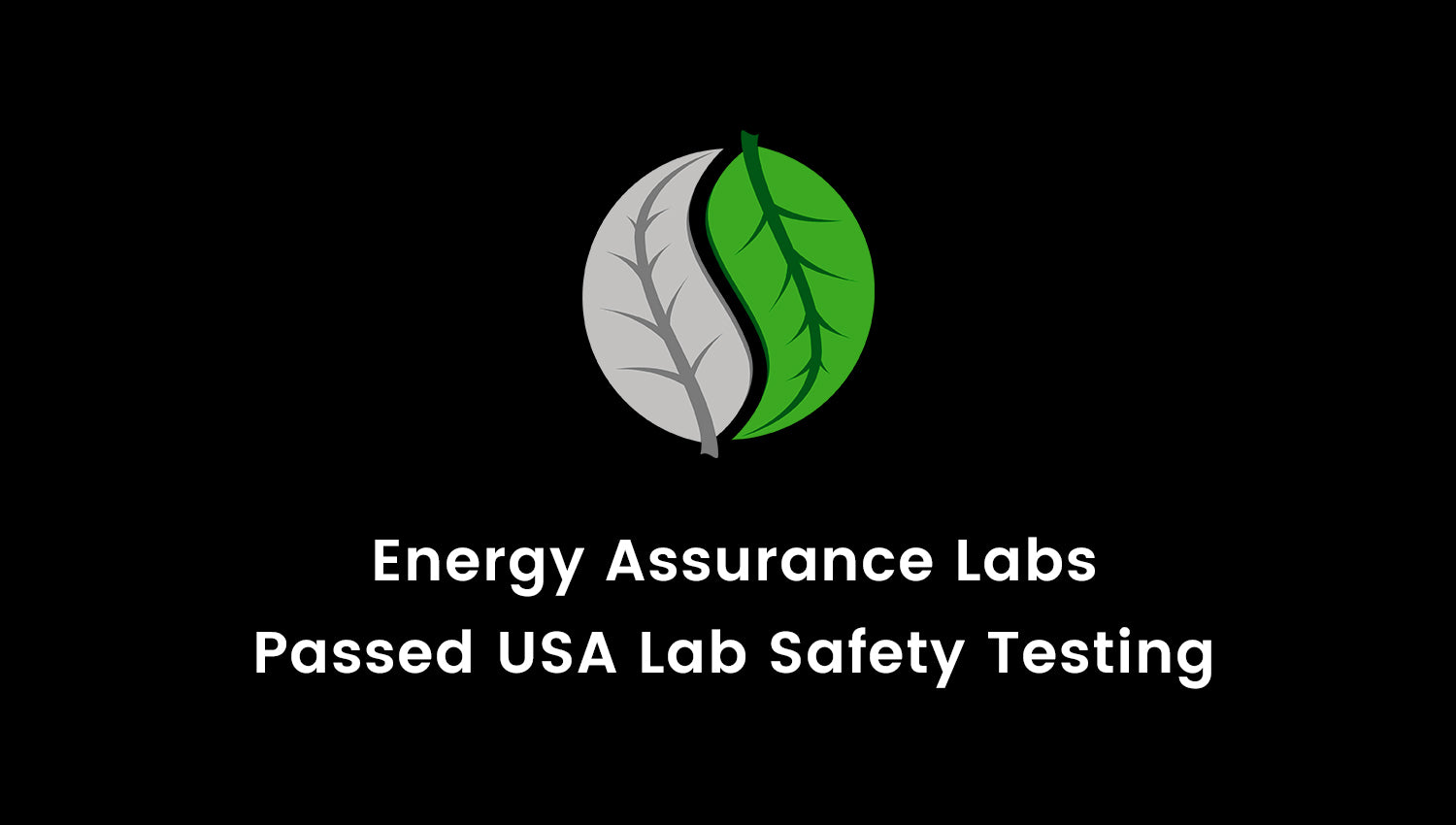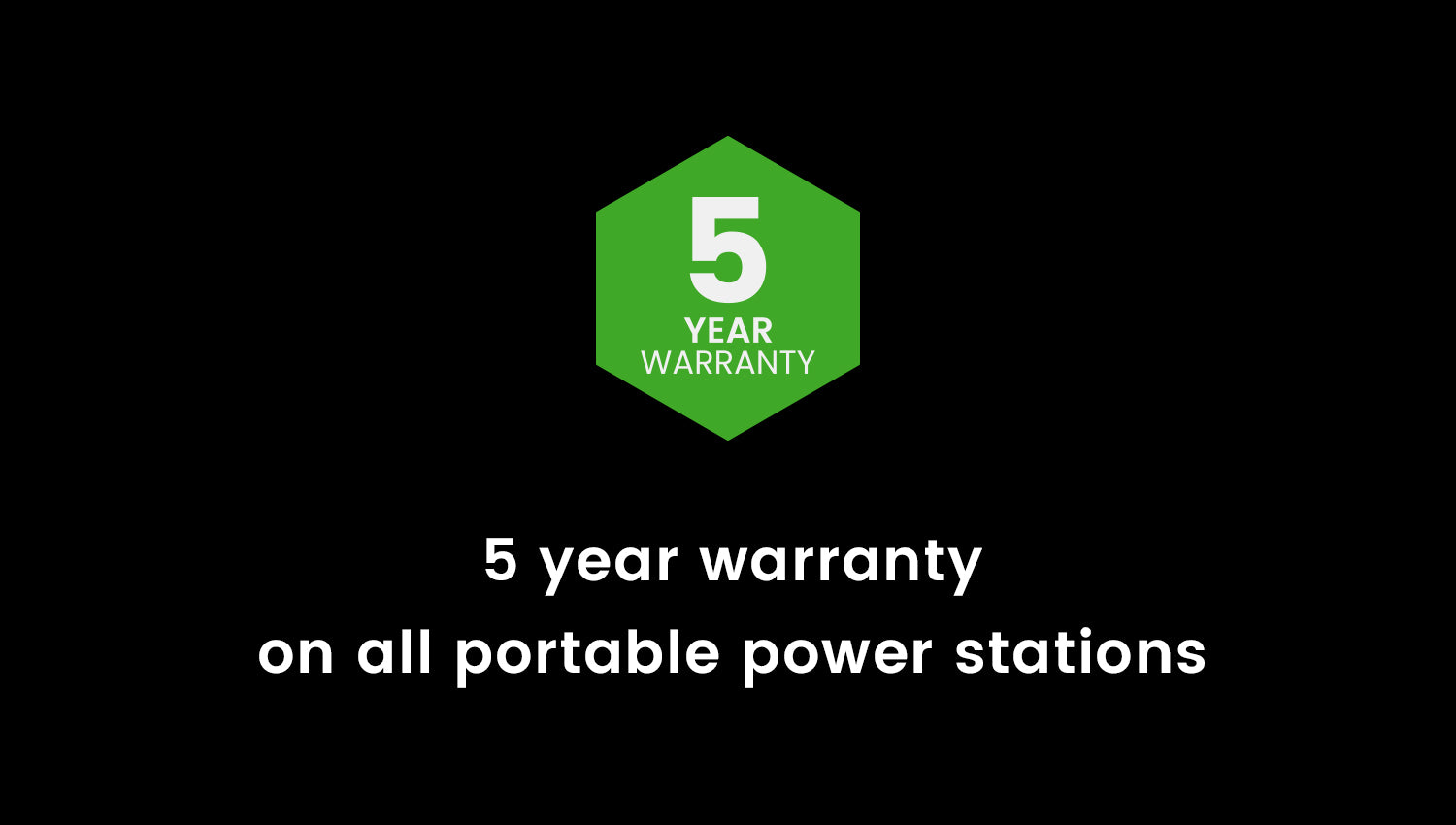 Power Off-Grid
Transform the solid-state portable power station into an eco-friendly solar generator with optional Yoshino solar panels. Effortlessly recharge and enjoy limitless power, all while embracing sustainable energy solutions.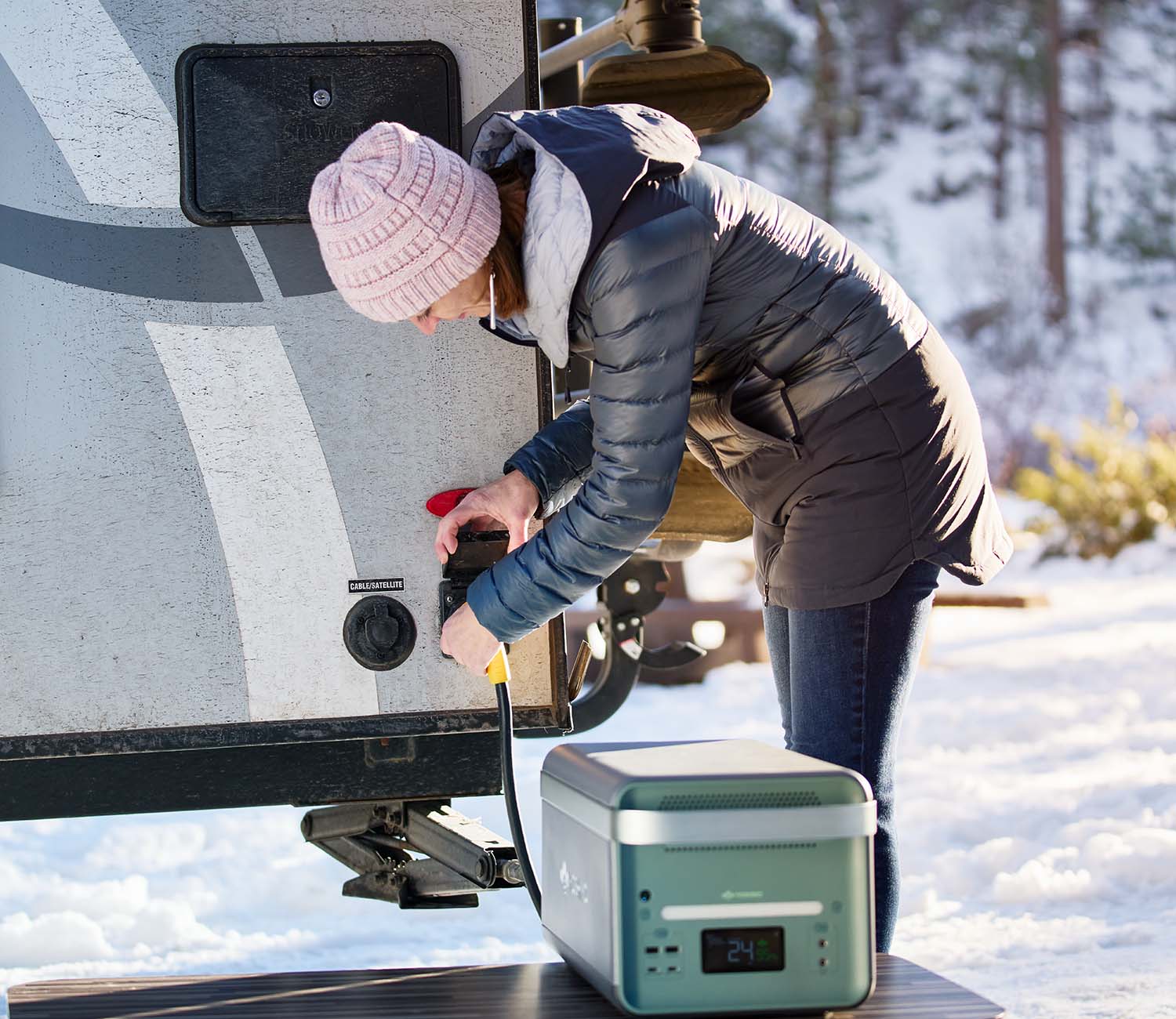 Empowering RV Enthusiasts: Experience the Ultimate Power Station
Embark on RV adventures with unparalleled power using the Yoshino B4000 SST. With its TT-30R outlet, this portable power station provides abundant electricity, making your journey comfortable and convenient.
Powering All Your Adventures 
From camping trips to outdoor events and emergency situations, this power station has you covered. With its portable design and versatile charging options, the B4000 is the perfect companion for all your outdoor activities.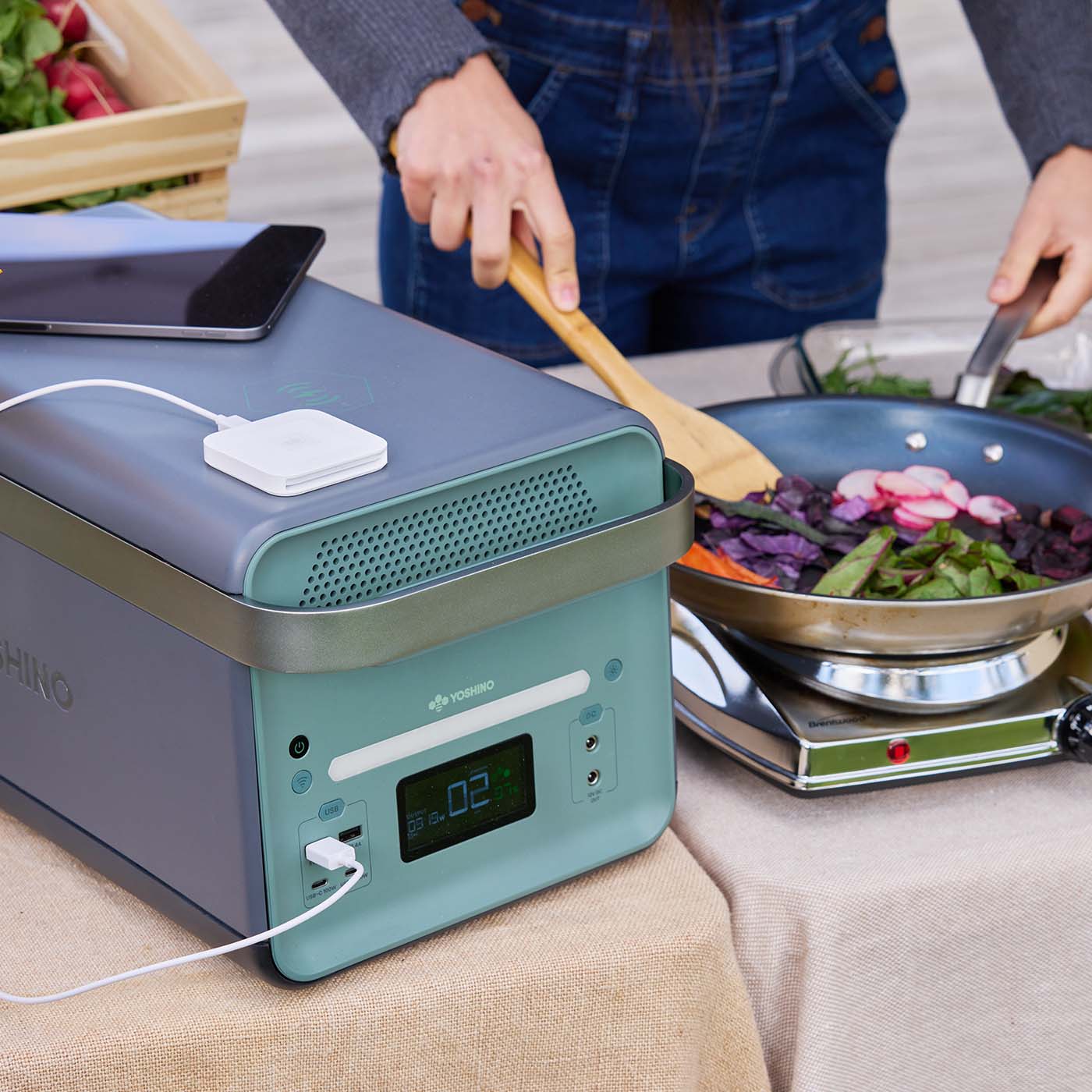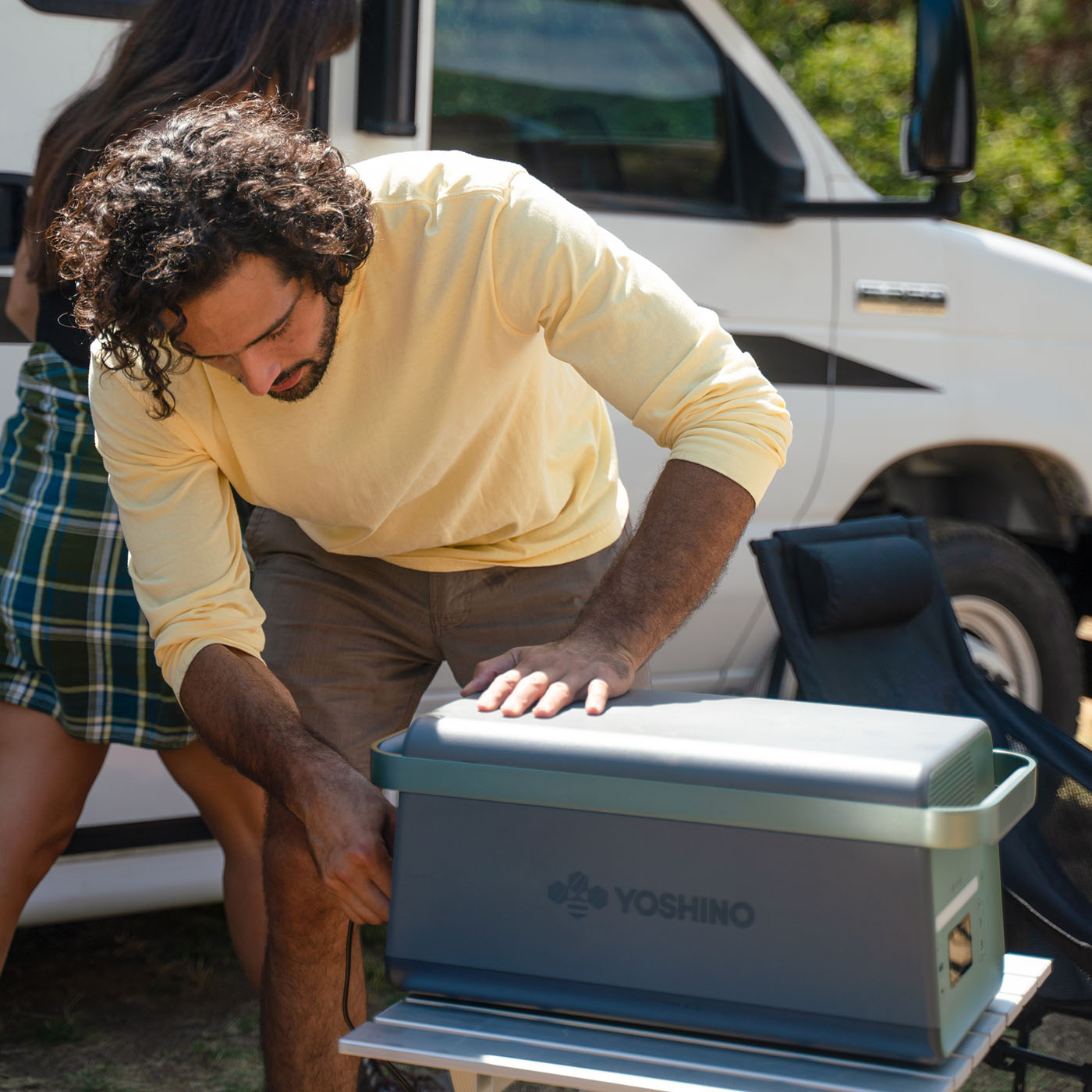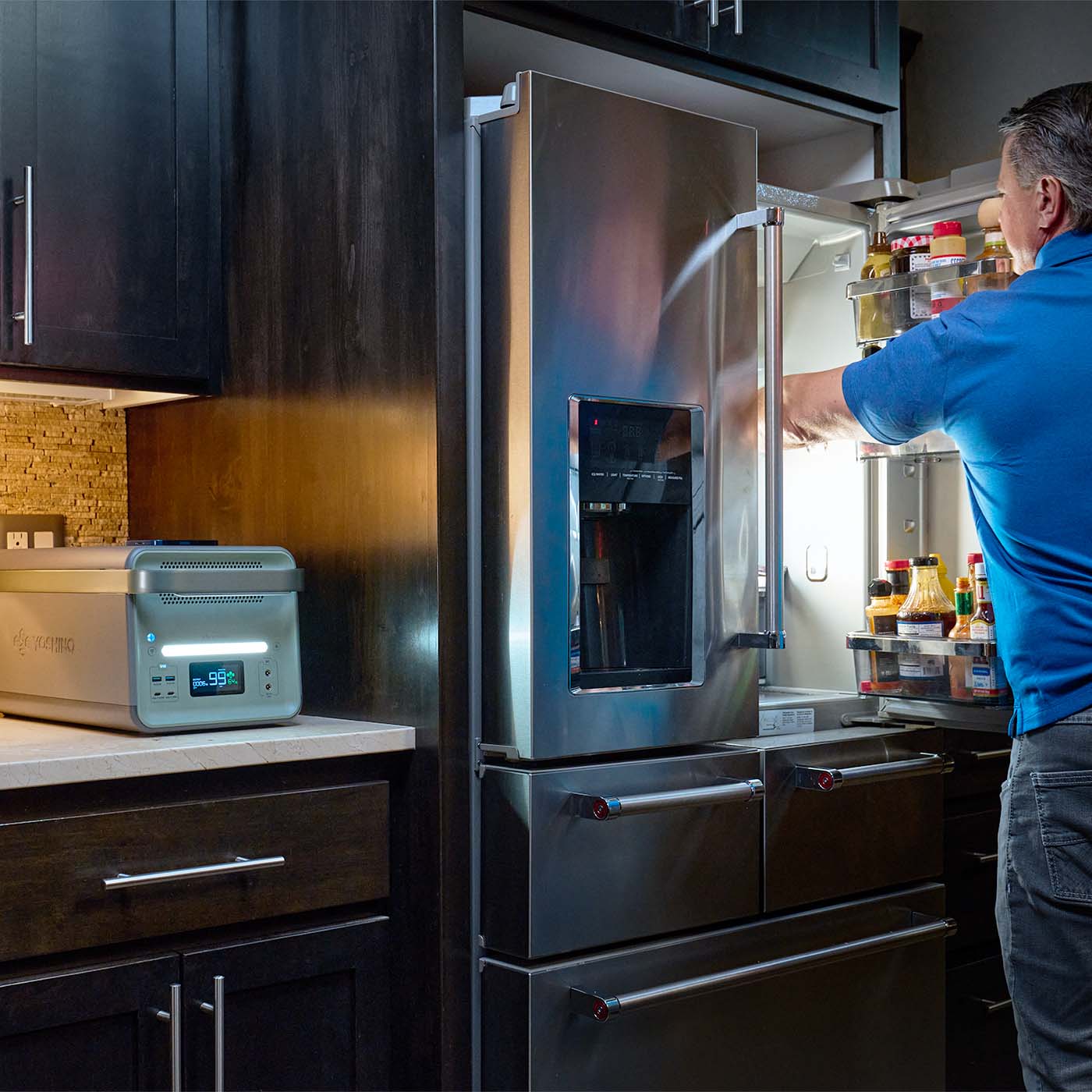 Multiple Ways to Recharge 
The B4000 lets you charge your power station using three different methods. Simultaneously power your devices while you recharge using either AC power, DC power, or solar panels. Whether you're at home, on the road, or outdoors, you can power up your way and stay connected.
Versatile Charging for All Your Devices 
The B4000 is designed to power up all your devices with ease and efficiency. With multiple ports, including two USB-C ports and two wireless charging pads, you can charge a wide range of devices simultaneously.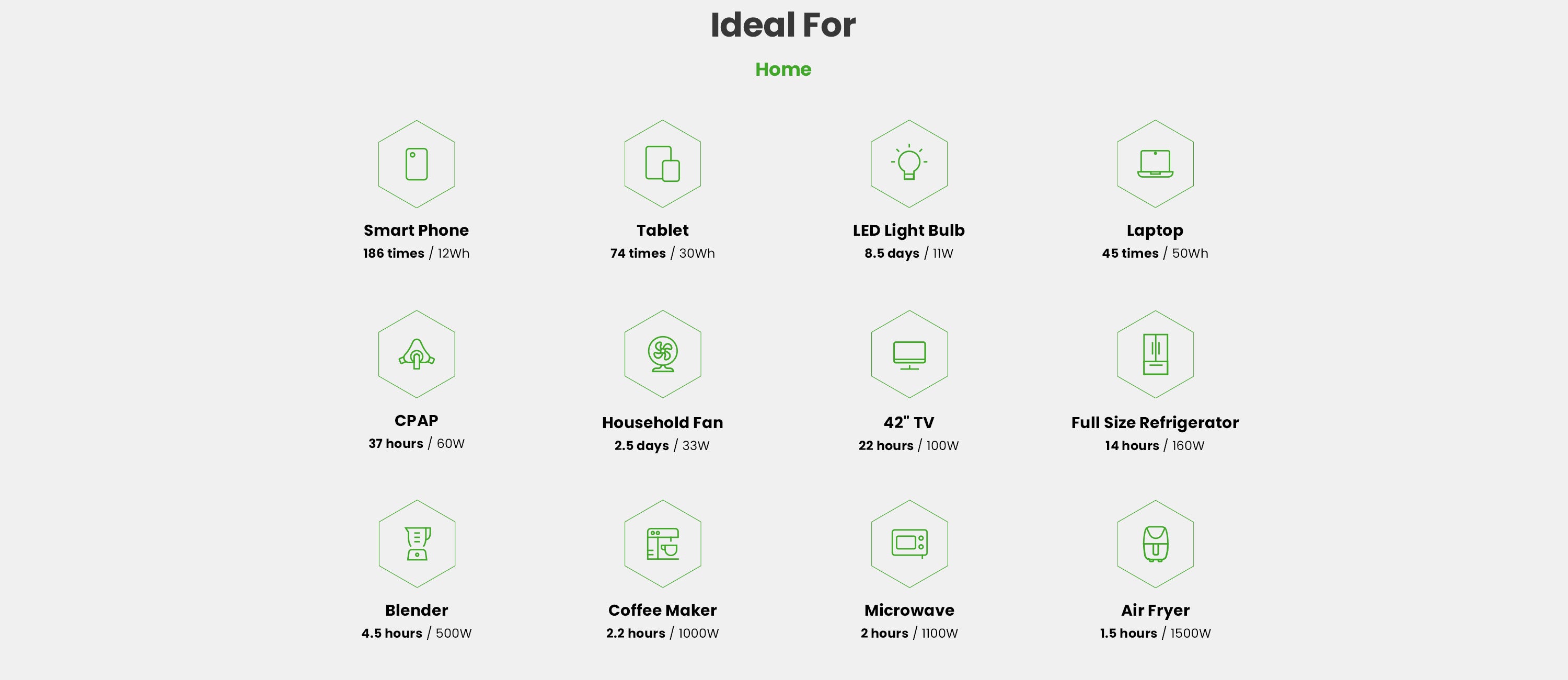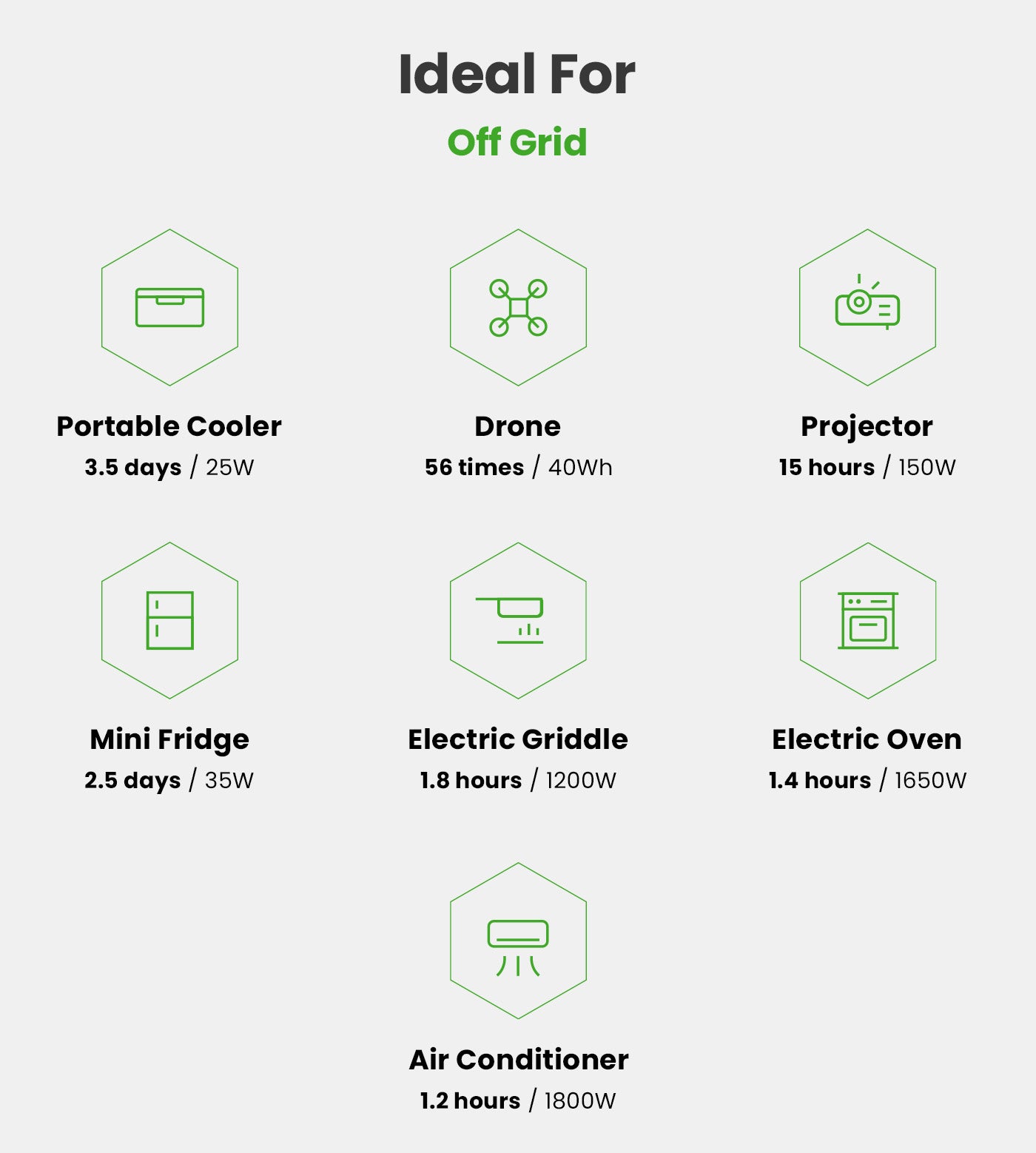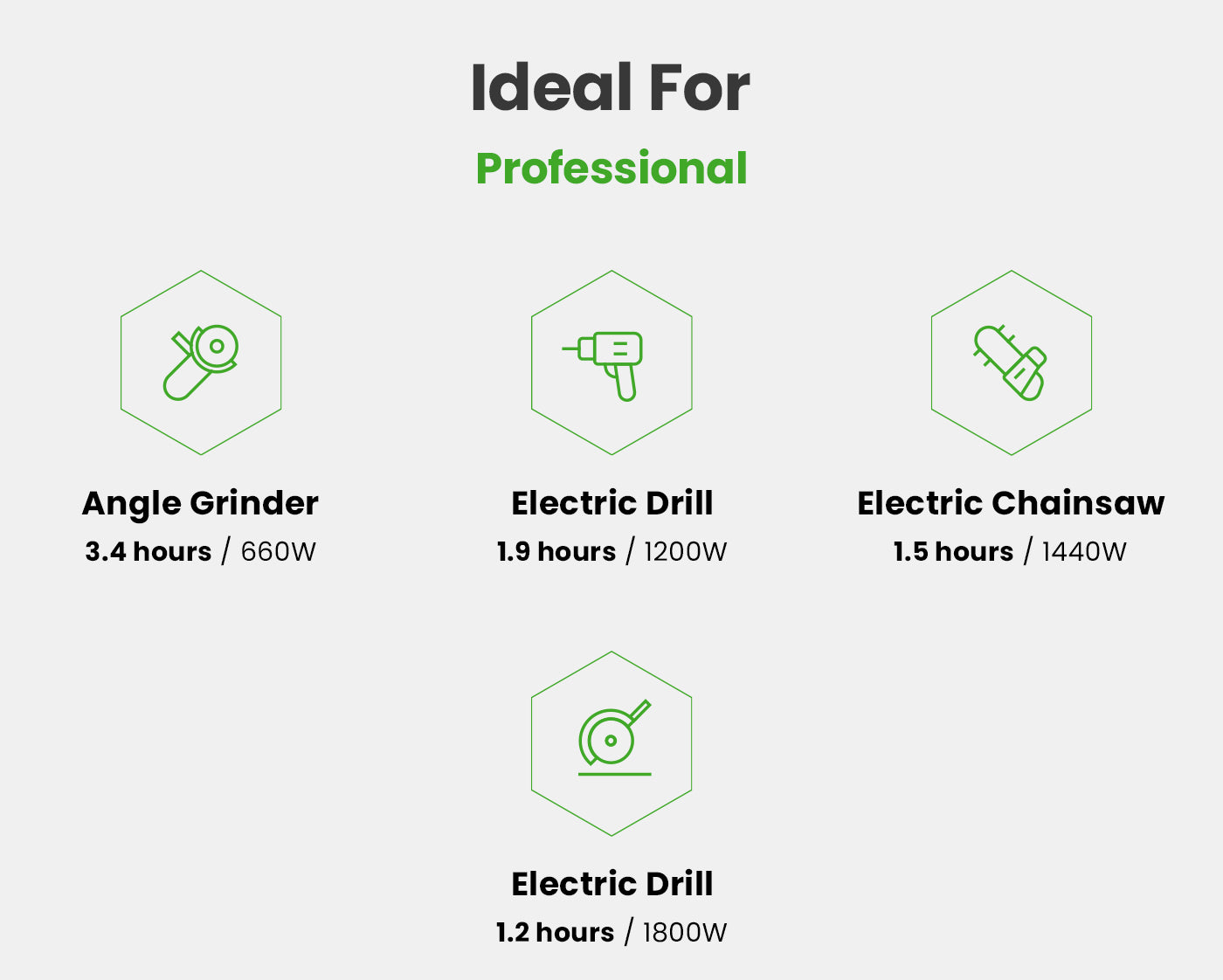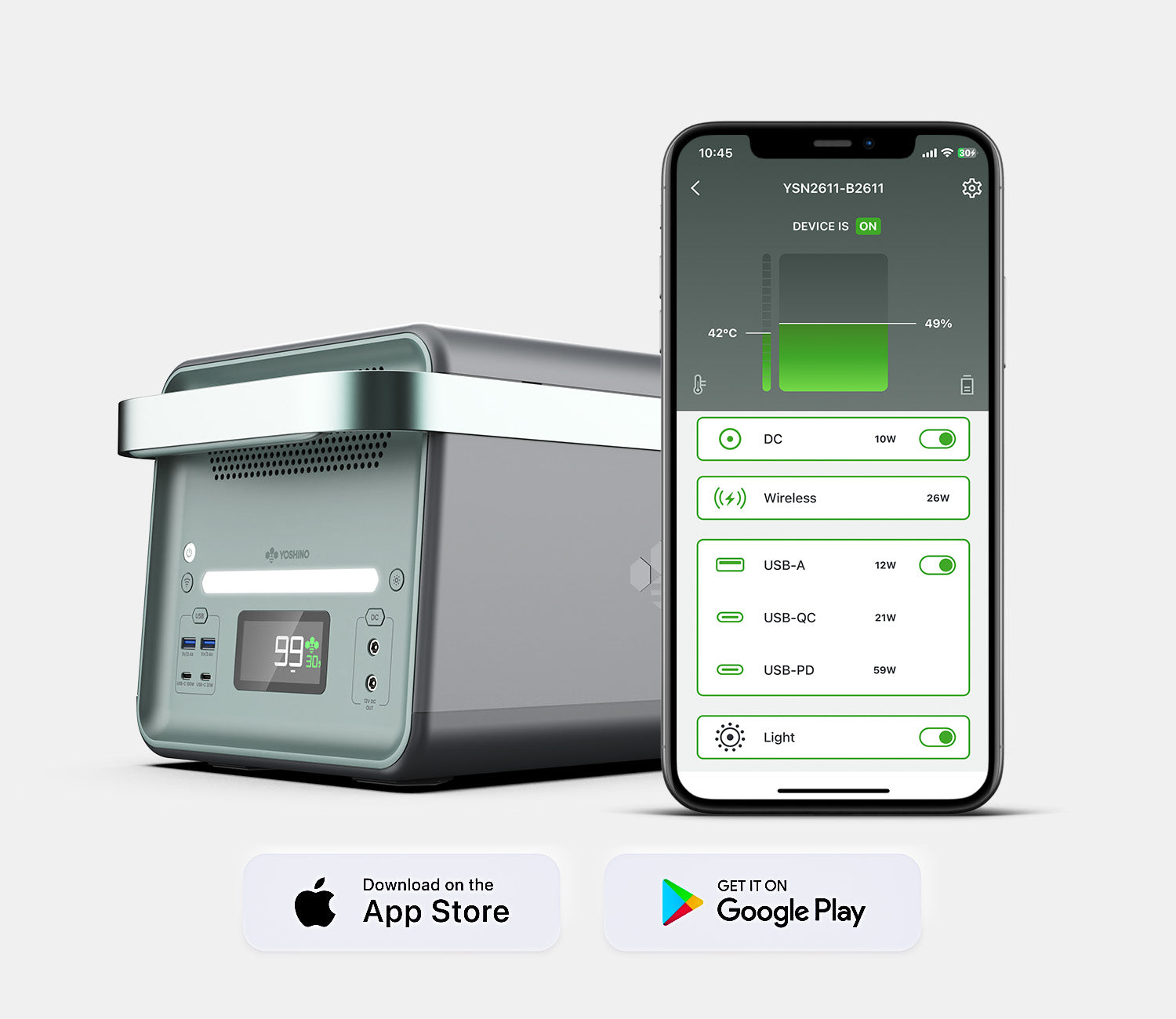 Effortless Control at Your Fingertips
Check your power station's status, charge levels, runtime, and settings right on your phone. The Yoshino App puts you in complete control of your portable power.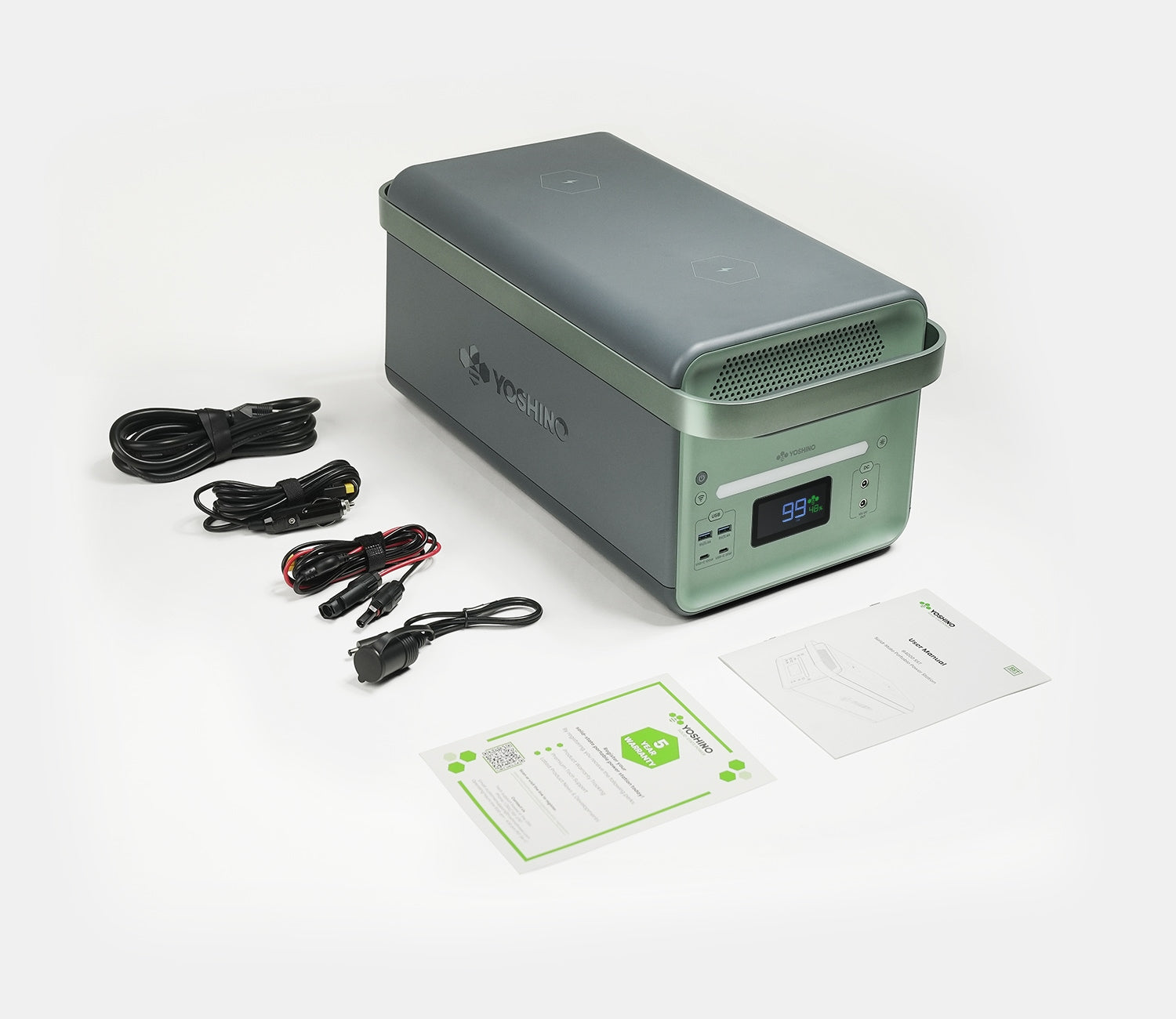 What's in the Box
B4000 SST Portable Power Station
AC Recharge Adapter (5.9ft / 1.8m)
Cigarette Car Charging Cable (9.8ft / 3m)
Solar Charging Cable MC4 to XT60 (9.8ft / 3m)
DC5521 to Cigarette Car Female Output Cable (1.6ft / 0.5m)
User Manual
Tech Specs
Comprehensive details outlining the specifications and features of the B4000 product.
Capacity: 2611 Wh; 48.36 V, 54 Ah
AC Output: 4000 Watts Continuous; 6000 W Peak (Pure Sine Wave)
Net Weight: 53.6 lbs / 24.3 kg
Dimensions: 21.4 x 10.2 x 9.4 in / 543 x 260 x 240 mm
Warranty: 5 Years
AC Output: 2 Outlets, 120VAC/20A Max Each Port, TT-30R Outlet, 120VAC/30A Max, 4000W Total
Wireless Charging: 2 Ports, 5VDC/1A, 9VDC/1.1A, 12VDC/1.25A, 15W Max Each Port
12V DC Output: 2 Ports, 12.6VDC/10A, 126W Total
USB-C Output: 5VDC/3A, 9VDC/2.22A, 12VDC/1.66A, 20W Max
USB-C PD Output: 5-15VDC/3A, 20VDC/5A, 100W Max
USB-A Output: 2 Ports, 5VDC/2.4A, 12W Each Port
AC Input: 100-120VAC, 50/60Hz, 1800W Max
Solar Input: 12-60VDC/10A Max, 600W Max
Car Input: 12VDC/10A, 120W Max
Battery Type: Solid-State Li-NCM
Pass-through Charging: Yes
Cycle Life: 2500 Cycles to 80% Capacity
Shelf Life: Recharge to 80% Every 3-6 Months
APP Control: Yes
LED Light Bar: Yes

Discharge Temperature: 14 to 104°F  /  -10 to 40°C
Charging Temperature: 32 to 104°F  /  0 to 40°C
Working Humidity: Maximum 90%
What kind of battery does the B4000 use?

The B4000 uses a solid-state Li-NCM 54A battery, which provides reliable and long-lasting power.
What devices can the B4000's AC output port power?

The B4000's AC output ports can power most household appliances. However, before connecting an appliance, please make sure that the power of the appliance is within the rated power (4000W rated / 6000W max) of the power station to ensure safe operation.
How can I calculate how long the B4000 can power my device for?

You can check the charging time shown on the B4000's LCD Screen. This can help you estimate the charging time of most appliances. For a more detailed calculation, see below:

You can calculate how long your device will last when powered by the B4000, by taking into account the limits imposed by the B4000's depth of discharge (95%) and inverter efficiency rate (90%).

(Power Station Capacity × Depth of Discharge × Inverter Efficiency) ÷ Device Rated Power

So for example, a 60W CPAP machine hooked up to the B4000:

(2611 Wh × 0.95 × 0.9) ÷ 60W = 37.21

So, in this case, the B4000 can power the CPAP machine for almost 37.21 hours.

Can the B4000 SST charge and discharge at the same time?

Yes, the B4000 SST can charge and discharge at the same time.
Does the B4000 SST have cooling fan(s)?

Yes, the B4000 SST has fan(s) that will automatically turn on to keep the unit from overheating.
How do I know if the product is charging?

When the product is charging, the charging indicator icon will flash, and the remaining time will be shown on the LCD screen.
How do I clean the product?

Use a soft dry towel to wipe gently across all surfaces.
How do I store the product?

If your portable power station is not going to be used for extended periods of time, power off the unit and disconnect the AC adapter from the outlet. Store it in a safe dry place with a temperature of 32-104°F / 0-40°C and humidity within 90%. Every 3-6 months charge the product to at least 80% to protect its battery life.
Customer support is available: Monday - Friday 8am - 4:30pm PST
Contact us
This product is rated 4.7 of 5.0 stars.
It has received 6 reviews.